SNIPES
SNIPES App: Social Commerce
SNIPES is a premier urban clothier and lifestyle retailer. Priding itself on cultivating an intense passion for its brand, SNIPES was lacking a digital presence that reflected that admiration. Together, we set out with SNIPES to create an App that could activate, reward, and connect its highly social and loyal customer base in addition to a needed e-commerce upgrade. We don't want to just sell products to people, we want to enhance and enable a rich digital community, reward them for their purchase and participation, and keep them engaged for as long as possible.
A Digital Transformation & New Business Model
To begin, we surveyed the marketplace to uncover a deeper understanding of how SNIPES stacks up in a highly competitive market. We discovered that the SNIPES customer feels like they are part of the SNIPES story. They desire interaction, to be rewarded for that interaction, and to help shape the future of the brand. Our solution: transform SNIPES digital presence with a new business model centered around Loyalty, Community and Commerce.
Community Engagement
The result is a digitalized blend of social media and retail commerce, or "Social Commerce". Instead of simply browsing through images of primped up models and out-of-touch influencers, SNIPES has a look-book open to its entire customer base. Users can share their style and shop the styles of others in one single place, effectively democratizing the face of SNIPES.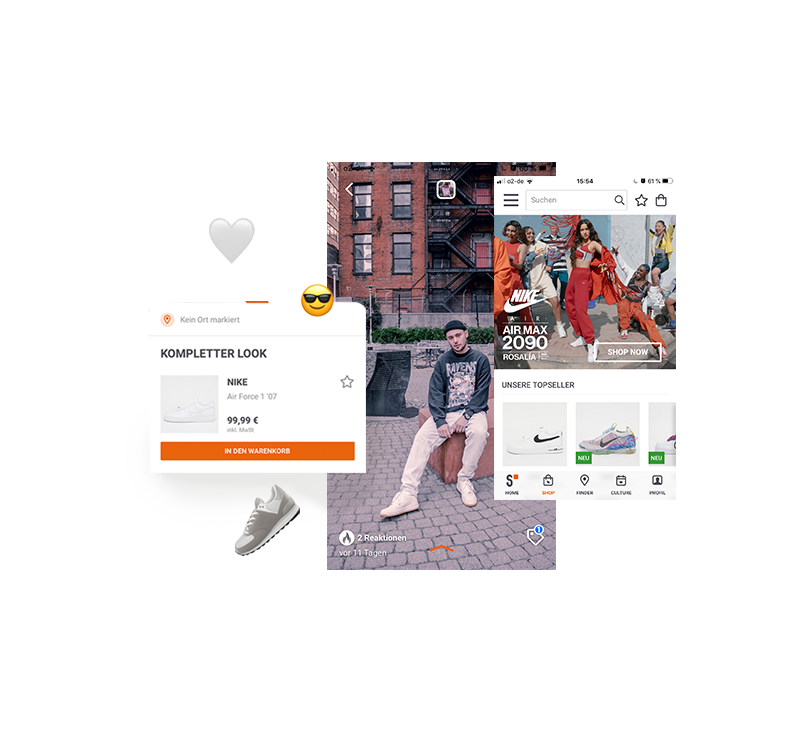 Become part of the conversation
Create your own content
The heart-beat of the app is the Home Feed, where users can see the hottest looks and highlighted features from SNIPES. We built a custom content creation and editing suite that allows users to intuitively upload or snap photos and videos. Users can then customize their content with filters, text, traditional editing tools, as well as custom SNIPES themed animated stickers.
Tag the products you are wearing
Want to show off your new Yeezy's? What about that dope new hoodie?. To truly give the voice to the customers, users are encouraged to tag the products they are wearing. Users can bring up their recent purchase history to select a product or search through the SNIPES catalog to match their outfit. Now, simply tap on someone's photo or video and directly add those products to your shopping cart.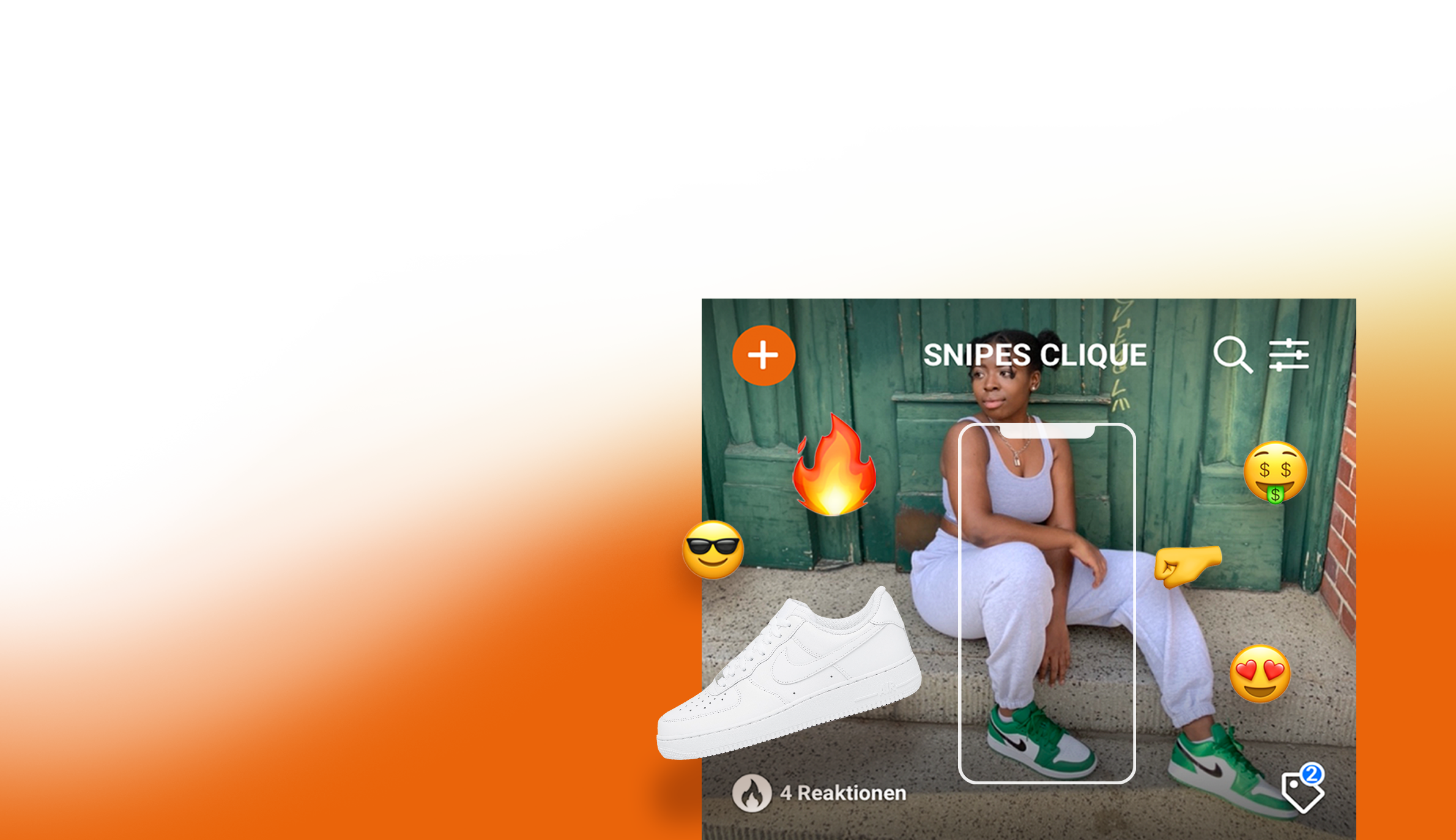 A New Bonus & Loyalty System
A core component of our digital transformation focused on rewarding customers not only for their purchases but for their engagement - The SNIPES CLIQUE was created. This custom loyalty program is broken down into COINS, a reward currency based on the price of the product, and HEARTS, awarded for uploading photos and videos. The combination of these two currencies becomes the user's status in the SNIPES CLIQUE. From Crowd to Crew, and then Core, each status has increasing benefits to the user like special sales, promotions, and events. The user is able to access and manage all this information from their My Account section, in addition to the more standard account services options.
A comprehensive technical approach
The SNIPES app is built using React-Native for easy, multi-platform distribution and is written completely in typescript. The information architecture balances a complex construction of data from various sources, including the e-commerce system, our UGC-Hub, the CMS, Amazon Web Services, and a custom bonus-engine.
Lots and Lots and Lots of User Generated Content
To house an always-on, ever-expanding content hub, we created a serverless backend for all user-content specific operations using Django. We also leverage Amazon Rekognition to pre-auto-moderate the uploaded user content with machine learning to ensure nothing naughty makes it through the cracks.
Competent & consistent design
Our created design system is the core pattern library of the SNIPES App. It contains everything from Atoms to Templates in order to build a coherent appearance, but also enfosters team communication through a language that everyone understands. With a priceless value our design system empowers efficiency from the start till end.
We aren't done yet
The SNIPES App is a revolutionary new e-commerce concept that brings the brand and its customers together. But this is only the beginning. Our platform is only scratching the surface of potential innovations in retail commerce. The future holds many new feature enhancements and upgrades as we continue to listen and learn from this vibrant community.
Our production partners
Astound Commerce - Salesforce und Shop-Pages
digitalDNA UG - Programm Management / Consulting