MINI (BMW Group)
MINIverse – Drivable Brand Metaverse
MINI's progressive brand compromised of iconic designs, that go-kart feeling and a little British cheekiness, is in a bold and bright era dedicated to the new generation of MINI drivers. Our ongoing partnership continues to build the ultimate Gen Z playground that offers diverse explorative neighborhoods, a social hub for hosting community events, a photorealistic 3D car visualizer, and more drivable game mechanics utilized in the virtual premiere of the new all-electric MINI Family during the IAA Mobility trade fair 2023.
The First Ever (and Reigning) Drivable Metaverse
From the beginning, we knew we needed to have driving at the core of the experience - this is MINI after all. It wasn't easy, but we switched out humanoid avatars (synonymous with metaverse worlds) for digital twins of the new, all-electric MINI Family vehicles to utilize innovative car physics. As a result, fans develop a more personal connection with the car models, having an entirely new format to explore and learn about the new MINI family lineup.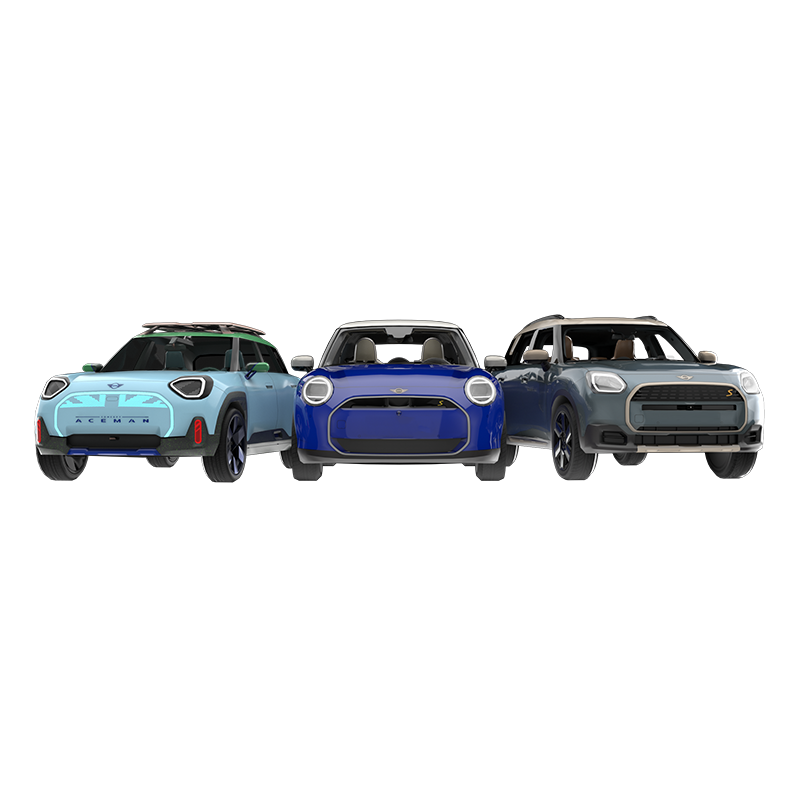 Cultivating Fandom in the Web3 Space
Our first foray with the MINIverse surrounded the MINI Concept Aceman, translating its pop-culture inspired design into playful metaverse neighborhoods that made waves at Gamescom 2022. After duplicating the total reach of the physical event itself, we stopped 'playing games' and proposed making the MINIverse a long term platform for community and brand events that can scale at will.
Social Playgrounds, On Wheels!
From the start, all virtual environments were given generous creative freedom to let our imaginations run wild. So after translating attributes of the concept car into five unique interactive level designs, we got busy building a new social event hub, "MINI Central". These spaces weave together an ecosystem that makes MINI fans part of the brand story through organic discovery and immersive play.
A Limitless Real-Time Game Engine
Using a custom networking approach that syncs servers every second, we enable real-time interactions for (up to) 10,000 simultaneous users on any device type. The game engine was developed from scratch, rather than imitating or 'piggy-backing' from existing platforms, to ensure the platform is tailored to unique needs ideal for creating go-kart-like driving haptics bound to our own game and controller UI.
An immersive WebGL experience tailored to the MINI community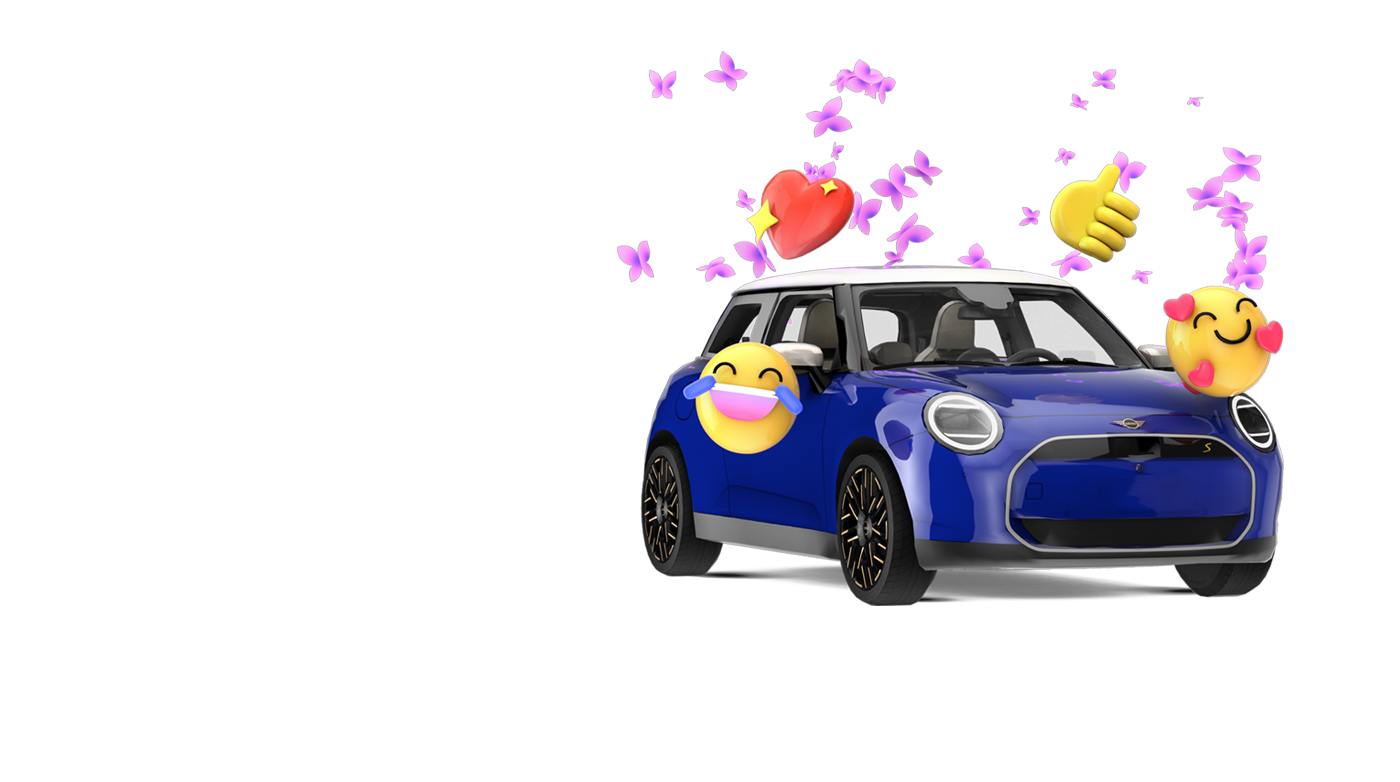 Crafting the Heart (and Soul) of the Brand
MINI Central as the core brand space serves as a connection point between all game levels, and is updated dynamically to reflect current campaigns or goals as an evolving urban landscape. Several level reskins and games were introduced for the previous years Halloween, Christmas and Pride occasions as part of our always-on strategy – and to meet the new MINI-Family lineup this year – players could enter a "Drop" reveal sequence that unfolds in-engine in real-time, or hunt around for 'sustainable tip' collectibles, as well as enter a unique birds eye level featuring a drivable trivia quiz and obstacle course.
The Visualizer – Photorealistic Digital Twins
After an exclusive site visit to inspect the vehicle models with the product design teams – they were replicated in-house at Demodern under a TISAX certified, highly secure workflow and 3D pipeline. Careful iterations were made at each step to ensure up-to-date and true-to-life details were baked into our web-optimized models. The end result is a high quality visualizer embedded directly inside the MINI Central level, the first and only web touchpoint that allows the average consumer to get familiar with every curve and contour of the new generation exterior and interior.
Watch the In-Game Reveal!
We left the typical livestream format in the dust by seamlessly transporting everyone into the clouds, to officially meet the new MINI Family members and play a little chase.
A Long Term Platform for the New Generation of MINI
— SETTING A FOUNDATION FOR GENERATIONS TO COME