CAU Kiel/SEA-EU
eLearning Web Experience
The e-learning website of Kiel University's SEA-EU initiative invites international students to go on a unique virtual cruise in the Kiel Fjord aboard the research vessel Alkor. Developed as a creative solution for the pandemic-related cancellation of the annual excursion, it is also a chance to make this exciting excursion accessible to a broader audience for the very first time.
For studying - desktop first
The e-learning experience has been designed as a learning module in the Master's program of Marine Geoscience. By working their way through the module, students are earning important credit points for their studies. As studying gets usually done at a laptop or desktop computer, we decided to develop the experience following a desktop first - mobile second approach. At the desktop students also have further study material and external tools at hand that help them to work scientifically. Additionally, we designed an accessibility page to make the learning contents truly accessible for anyone and from any device imaginable.
Climate change at your fingertips
The R.V. Alkor cruise aims to research the effects of climate change on the Baltic Sea. Therefore the oxygen content of three locations within the Kiel Fjord will be examined. As each of those locations underlies different conditions, water and sediment samples will be taken and analyzed by the students. The virtual experience is based on the real data taken during the latest realized trip.
From theory to practice
Gaining practical experience to apply what has been learned is what the research cruise is all about. Our challenge: translate the most important operations and procedures aboard the ship into a digital, interactive learning experience. For each location, the students first have to take water samples from different depths and later analyze them in a virtual laboratory to identify the oxygen concentration.
Since the oxygen concentration of the water also has an impact on the seafloor, sediment samples are taken and examined for their characteristics as well.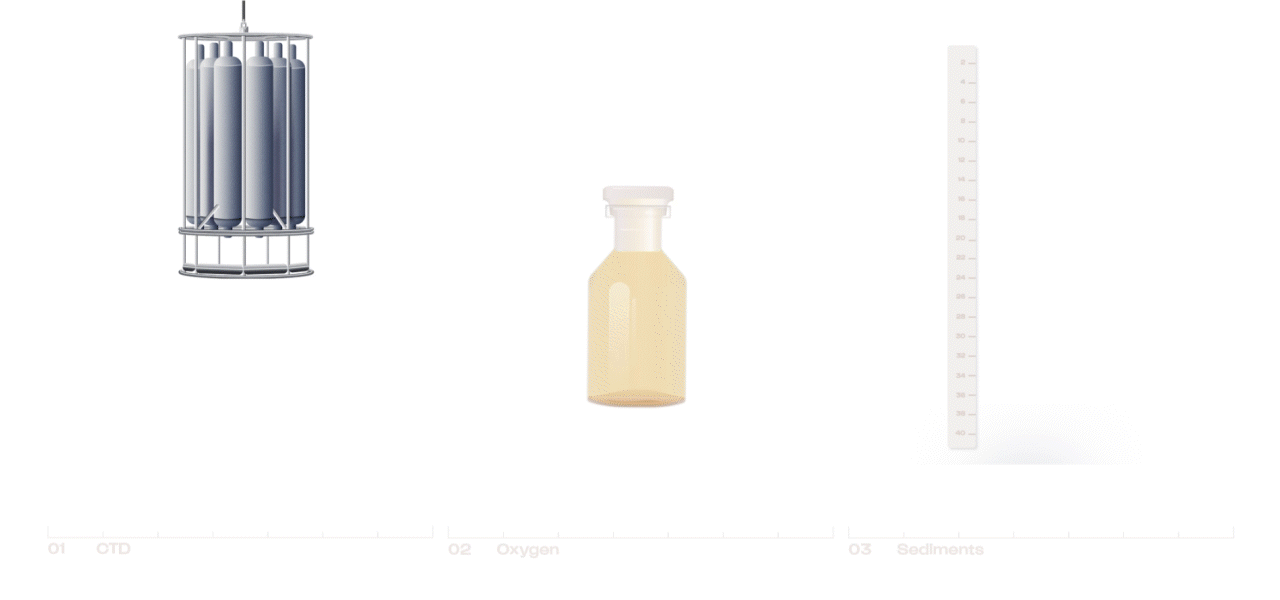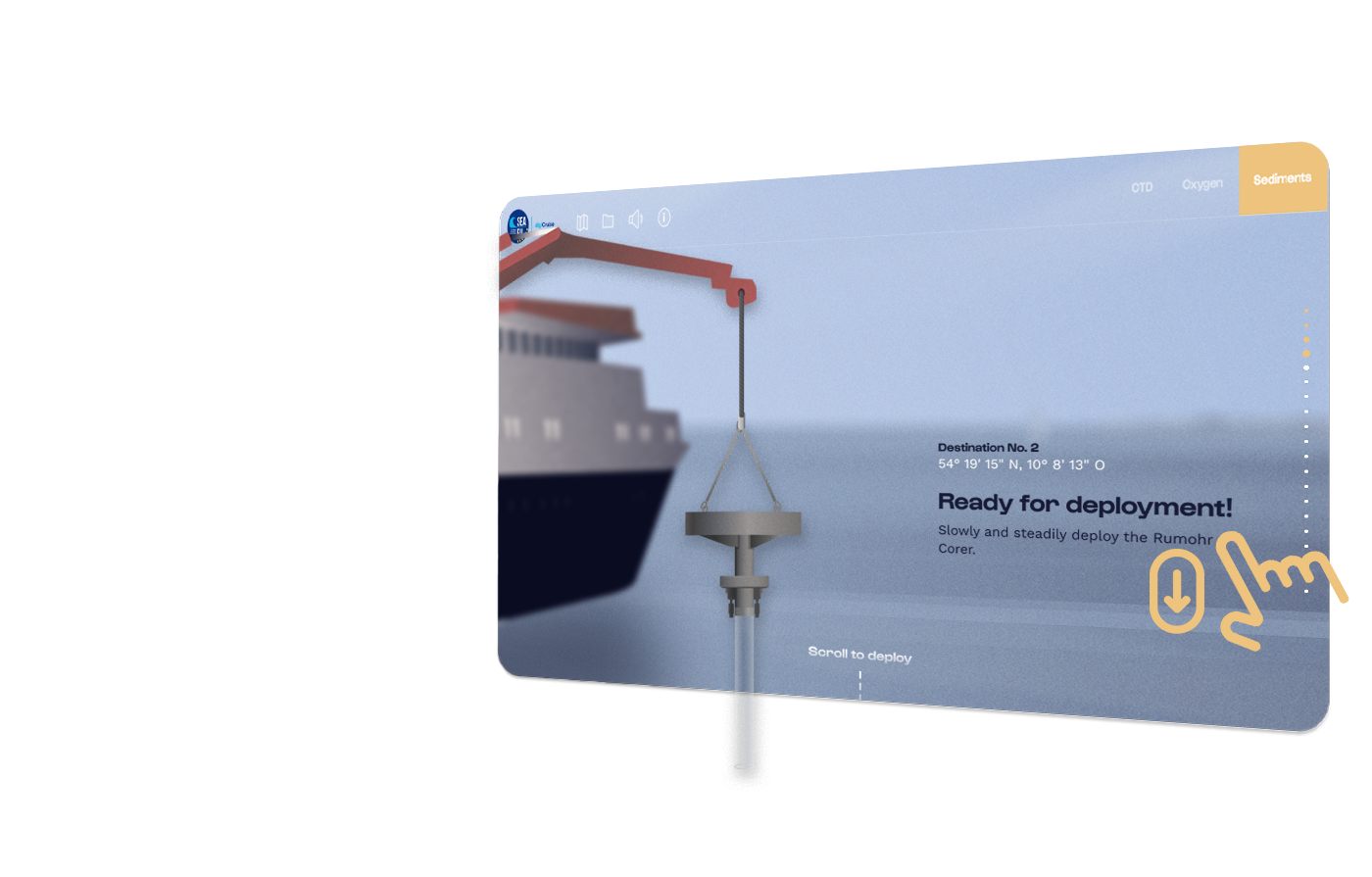 Quiz modules
To prevent boredom and put the students' expertise to the test, contextual quiz modules appear once in a while. Students can submit their answers using drag-and-drop, multiple choice or a slider. Right or wrong? Two charming Baltic Sea dwellers will reveal the solution.
Reduced to the smart
Of course, the e-learning experience cannot fully substitute the real excursion. However, it can transfer the matter in an appealing, practical and scientifically correct way. Therefore we chose an illustration style that is not photorealistic, but represents a mixture of a modern textbook and graphic novel. The experience - even if it is something different than the longed-for cruise - captivates students and communicates important applied study content in a digitally engaging way.