Costa Coffee
AR Christmas Experience
For the international coffeehouse chain Costa Coffee, we developed a unique augmented reality Christmas experience in collaboration with the creative design agency JKR. Five little festive characters that decorate the to-go cups of Costa Coffee's 2021 Christmas campaign now come alive for customers worldwide through their smartphones via a QR code and WebAR technology.
Let the festive season begin!
Christmas joy is for all and so it shall be! Our goal is to create a unique experience, driven by innovation and technology, that engages coffee drinkers around the world and gives customers that Christmas vibe.
Entrance of the Christmas Stars
Ginger, Bear, Rabbit, Penguin and Snowy: these are the names of the five little characters that roam Costa Coffee stores around the globe. With a simple scan of the QR code and a single tap on the screen the five little festive characters start dancing, juggling or figure skating in the surroundings of their owners.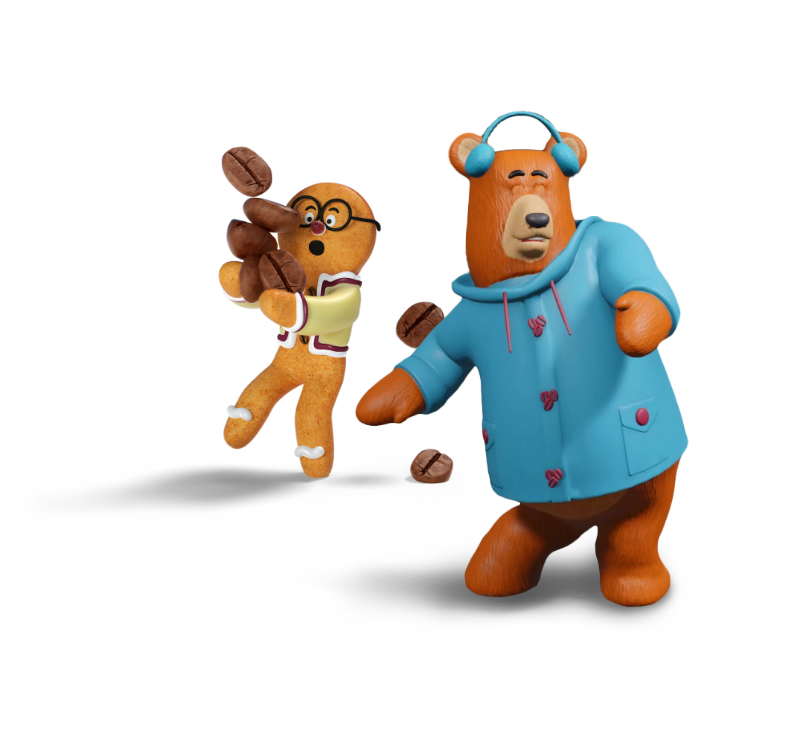 Brand management meets Next Reality
Through the use of next reality technologies such as AR, we aimed to develop a new innovative marketing tool with which Costa Coffee can reach existing as well as new target groups. But how do you create an engaging AR experience for all customers, when augmented reality itself limits its own reach due to technical barriers, such as the development of a separate app?
Coffee delight and interactive Christmas joy - on all smartphones!
Costa Coffee wanted all its customers to have a new brand experience with it's 2021 Christmas campaign. A native AR app was therefore out of the question since it wouldn't be accesible to everyone due to the high maintanence requirements and complexity on the user's mobile device.
Easy handling with WebAR technology
Therefore, using WebAR technology allowed us to offer a more enjoyable and appealing AR experience to as many users as possible, even if they own a seemingly outdated smartphone. With WebAR, our experience does not require any downloads and is accessible to a wide range of users, regardless of the device. With that in mind and an initial concept from our partners, it was now up to us to realize the AR idea and bring the little characters to life.
Five little festive friends with their very own personalities
- THE SOLUTION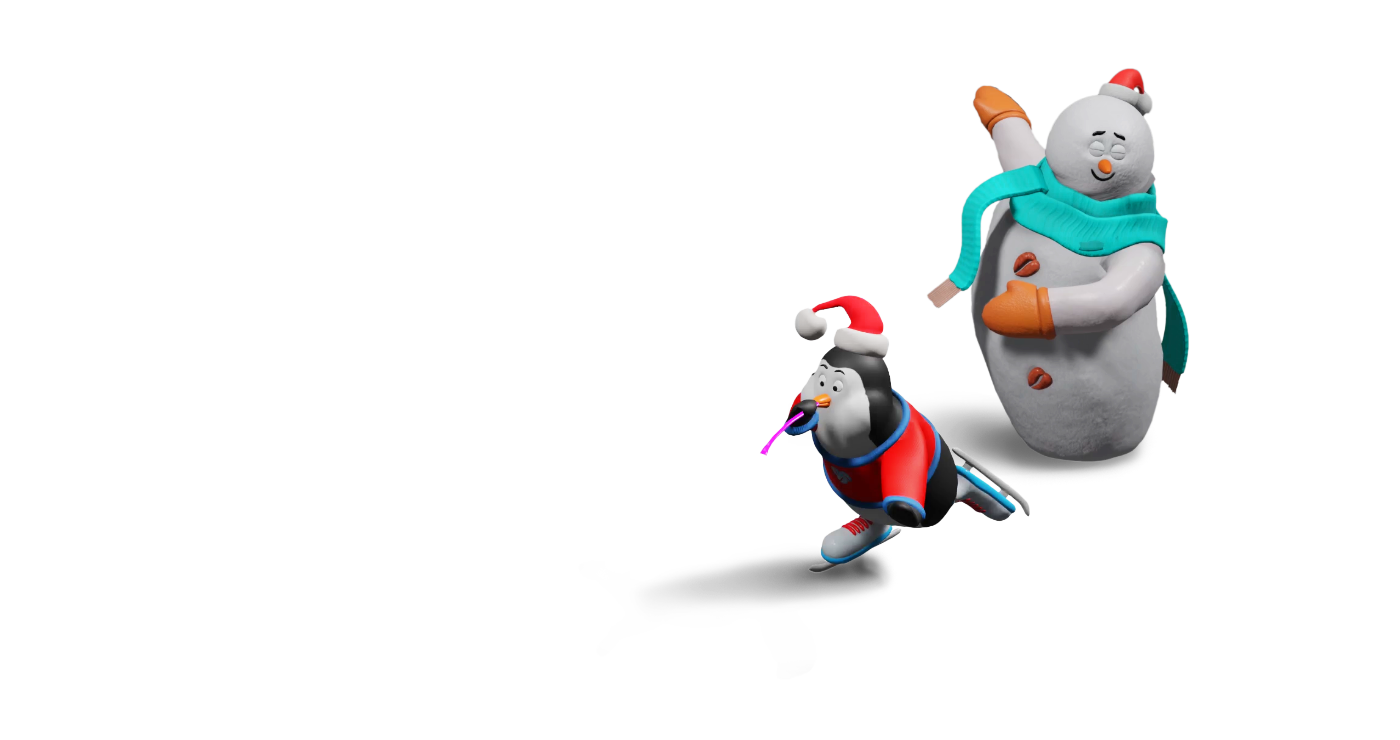 3D rendering & animation - from juggling to dancing
The 3D rendering of the characters was done with react-three-fiber. But to really bring Snowy & Co. to life, we first roughly pre-built the animations and the rigging in Blender. With the help of the 3D graphics software Houdini, our 3D artists were able to perfect the smooth movements - which the users activate by tapping on the character. This way, sequences like the slightly clumsy juggling or the sympathetic dance moves can be displayed seamlessly. Everything was then embedded in the user interface developed in React. In addition, users can interact with the characters, take a screenshot or share the experience via the social share function.
WebAR on the go
For the first time, we used the 8th Wall Framework for Augmented Reality in the Web, which is particularly impressive in terms of surface recognition, lighting and relative scaling. This allows the realistic 3D assets and animations of the characters to be experienced in virtually any environment. By working with the 8th Wall Framework, we managed to render complex animations as well as particle effects smoothly on all popular mobile devices. A simple yet intuitive UI complements this technical foundation.
A global rollout in Costa Coffee Stores & almost 100,000 views in the first month speak for themselves!
Especially the collaboration with JKR - always on equal ground and characterized by fast and effective iteration cycles - created such a synergy that took the overall result to a new level.
Costa Coffee
AR Christmas Experience