WWF Deutschland
Native Wildlife AR
WWF is accompanying wild animals that were once extinct in Germany on their way back. To support this mission of one of the largest international non-governmental organziations for wilderness preservation, we at Demodern developed a WebAR application to raise awareness about the endangered animals.
A lifelike WebAR experience designed to help people learn about the work of WWF and understand the significance of their recovery projects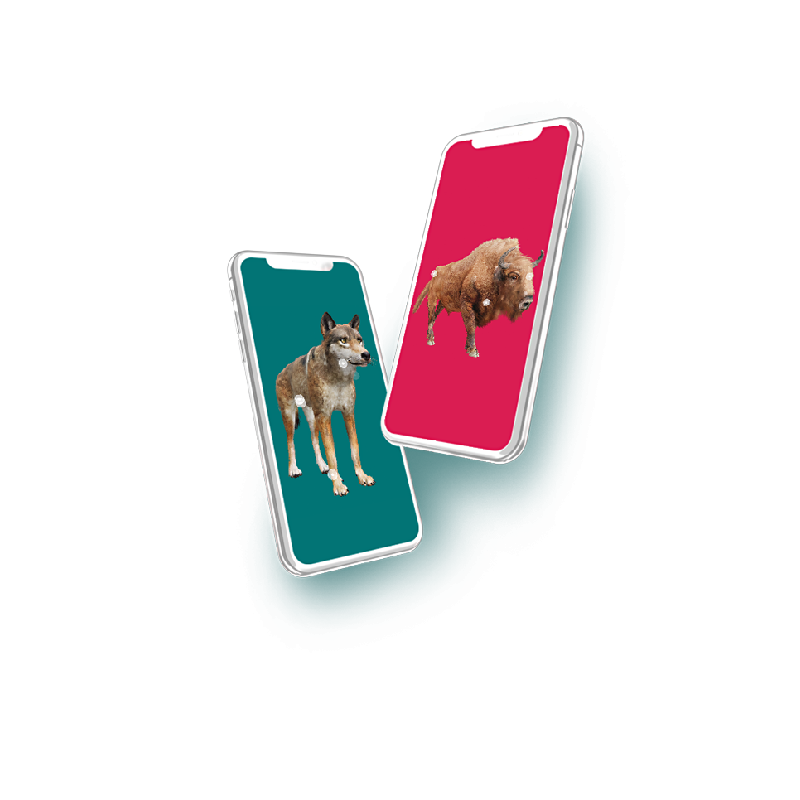 Wildlife Experts in the making
In order to communicate such a sensitive topic through an AR experience, we exceptionally had to enhance our knowledge about and become "real" nature and species protection experts. In close cooperation with wildlife professionals and the WWF, we learned a lot about the characteristics and habitats of the Lynx, Wolve, european Bison and Elk.
WebAR Technology for maximum and sustainable reach
Endangerment of species is an issue that affects all, so our way of highlighting this problem had to be impactful to as many as possible. Implementing WebAR technology allowed easy access and use of strong visual language to create an experience that makes a lasting impression to all users. Let's face it, pretty much everyone would be at least a little scared if they meet a moose, wisent, wolf or lynx in the wild.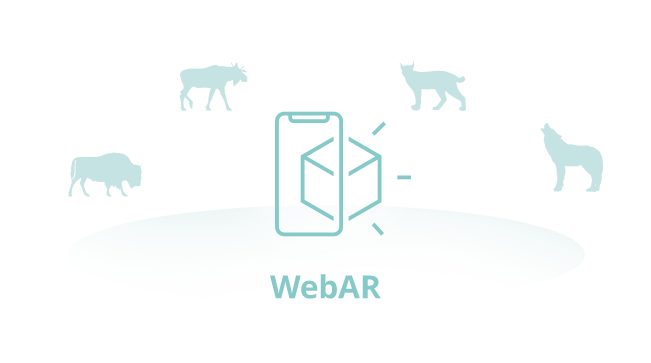 AR-Learning by tapping
With our experience we take away that fear by teaching people about those animals, show them their actual sizes (they can be super big!) and also giving advices on how to behave around them. After all, while petting the wildlife animals with the AR app is encouraged, you should never disturb or even touch real wild animals in nature. By tapping on different hot-spots on the animals 3D model, user will get information about there characteristics, habitat and more.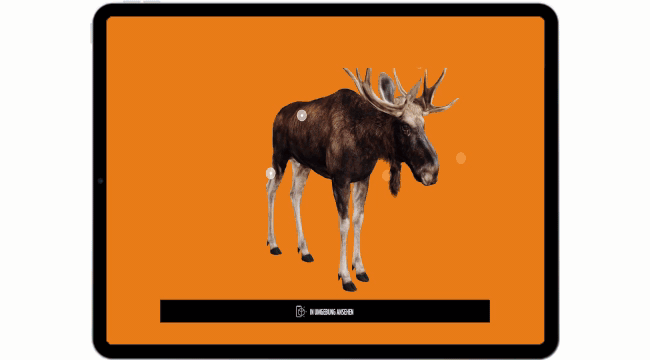 Lynx, Wolve, european Bison and Elk - all brought to live into your living room with WebAR
— THE SOLUTION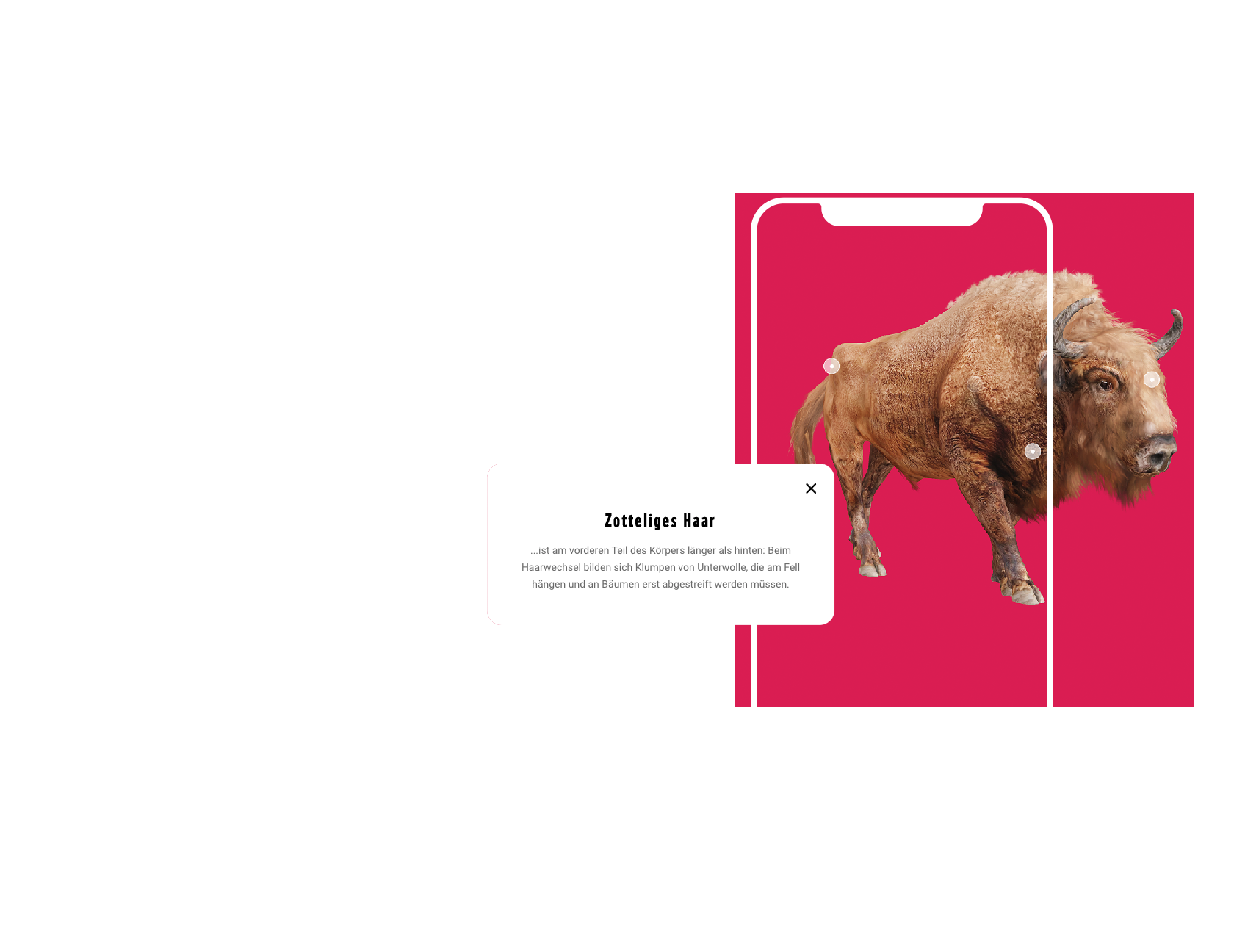 High-end 3D animals on tour
The use of model-viewer also paid off in the rendering of the high-end 3D models, which impress with a stunning lifelike look. Since WWF desired to display the experience not only on their website, but also on their regular "Adventure Tours" in the wilderness, a large download size had to be avoided. Using the model-viewer web component helped us to make the whole experience even more accesible. The AR application was complemented by an intuitive user interface developed in react.
Scientifc Data Visualization
And to round it all up, there is the landing page, where interested visitors find facts about the animals, a map of Germany showing their distribution and habitats, and other useful information about this important project for the German nature. Especially the map module has it's technical tweaks, since we used scientifc data visualization based on gis formated data, to evaluate the data by ourselfs.
A high-end WebAR experience that brings wild animals that were once extinct back to Germany
We have created an experience that not only impresses with lifelike animal models in augmented reality but also with its educational approach. This is why WWF advertises the application next to its own website and magazine also on the Adventure Tours and on presentations at schools.