Snipes
Snipes Soundbooth
Snipes, a Germany-based global retailer specializing in sneakers and streetwear, takes pride in its significant presence and influence within the Hip-Hop community. Having established itself as a fashion staple for young hip-hop influencers and having collaborated with legendary DJ Khaled, SNIPES has earned strong Hip-Hop credentials. To strengthen this connection even further, SNIPES enlisted the expertise of Demodern to enhance the existing SNIPES Soundbooth interface across their flagship stores in Amsterdam, Berlin, Paris, and Miami.
Become a Hip Hop Legend
From our research, we knew we needed to create an experience that was both rich in features while also providing a non-alienating and straightforward user experience. That way, SNIPES can bring the studio and the gear, and the customer only needs to bring their skills.
For Beginners & Pros
After consulting and partnering with Audio Professionals, we constructed a recording process that caters to the primary needs of the user inside a retail environment. Easy tutorials and hints throughout the experience help the first-timers while more experienced musicians feel comfortable with our established industry tools and processes. We didnt set out to replace the real studio experience, but create an easy, accessible and fun recording tool that is free to use at your local SNIPES store.
Small space, big studio
With space in a retail environment at a premium, we had to be very deliberate with the technology being used in our physical environment. User studies were conducted to find the right mixture of freedom of movement, booth size and store location.
Spit some hot fire
Inside, the Soundbooth is powered by a high end PC to power the graphics and sound cards, and utilizes a premium audio interface that controls the audio mixing from the microphone and feedback to the headphones. The user controls the experience through a 24" screen mounted in portrait mode and is filmed from 2 different high performance cameras from different angles.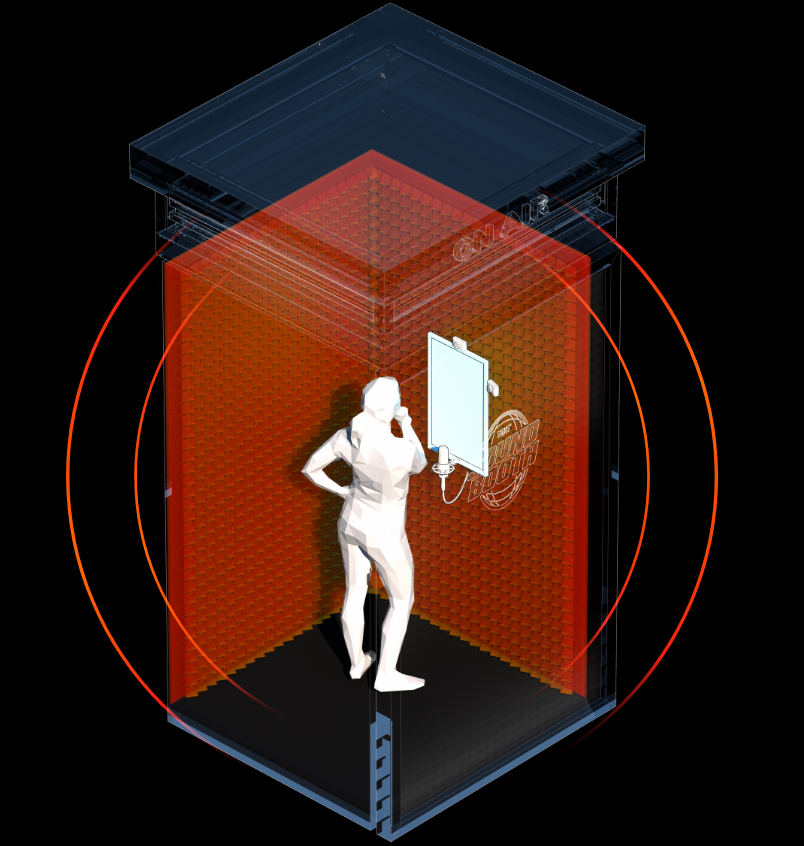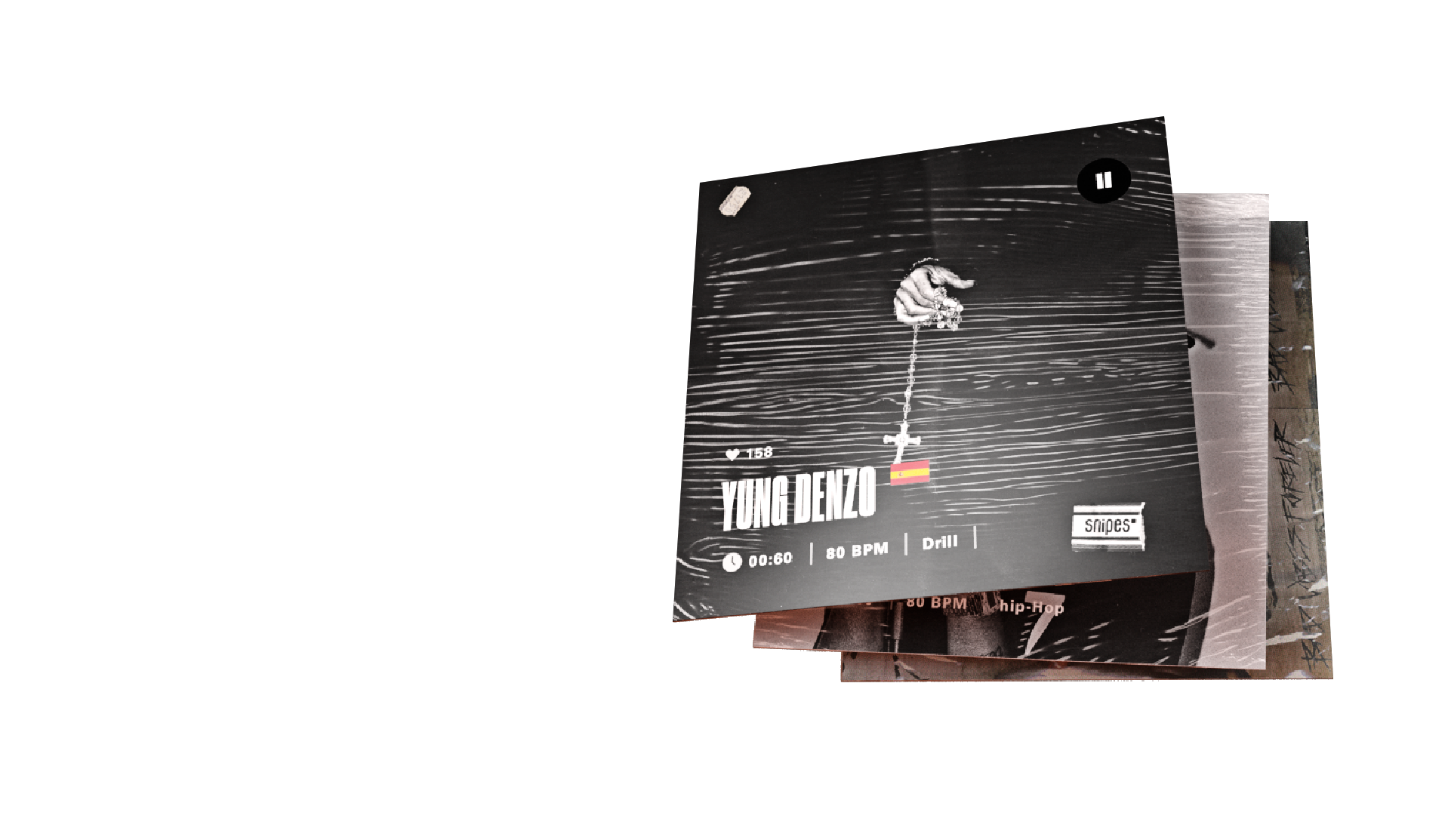 A design approach born from concrete
Our design approach sought to blend a functional touch interface with a haptic, texture-based feel that matches the ethos of SNIPES. We took inspiration from industry leading recording tools, and simplified the process along the UX journey. Background elements and other designs are also constantly updated based on the season and running campaigns to keep the look fresh.
Smile for the camera
More than just rhythms and rhymes, the Soundbooth is equipped with cameras from multiple angles that provide the user with a video recording of their performance, leading toward sharing on social media and the SNIPES app.
Like a pro
The Soundbooth experience was painstakingly tested and refined to fit a diverse audience of audiophiles and musical novices. Easy UX functions like mobile registration system and linear processes make the system easy to use, while features like multi-tracks and integrated audio feedback within the UI provide a more robust and professional experience.
Let's go on the road
We are excited about the future of the Soundbooth as a core function of the SNIPES Culture & Community. In addition to broader campaigns and mobile activations, we are actively working on further Soundbooths in SNIPES stores throughout Europe and the US. Huge thanks to the Provoke and SNIPES teams for the great collaboration!