Dextro Energy
Website Relaunch
We updated the digital communication of a traditional brand. With a content-oriented strategy and modern design, we created a website, which, in addition to product communication, also serves as a useful source of information.
Digital hub
When we were commissioned with the development of the new international website for Dextro Energy, we realised that we wanted to create a website that goes beyond the static depiction of product information. Our aim was to develop a content strategy that provides visitors with new information and gives them a reason to visit the website regularly.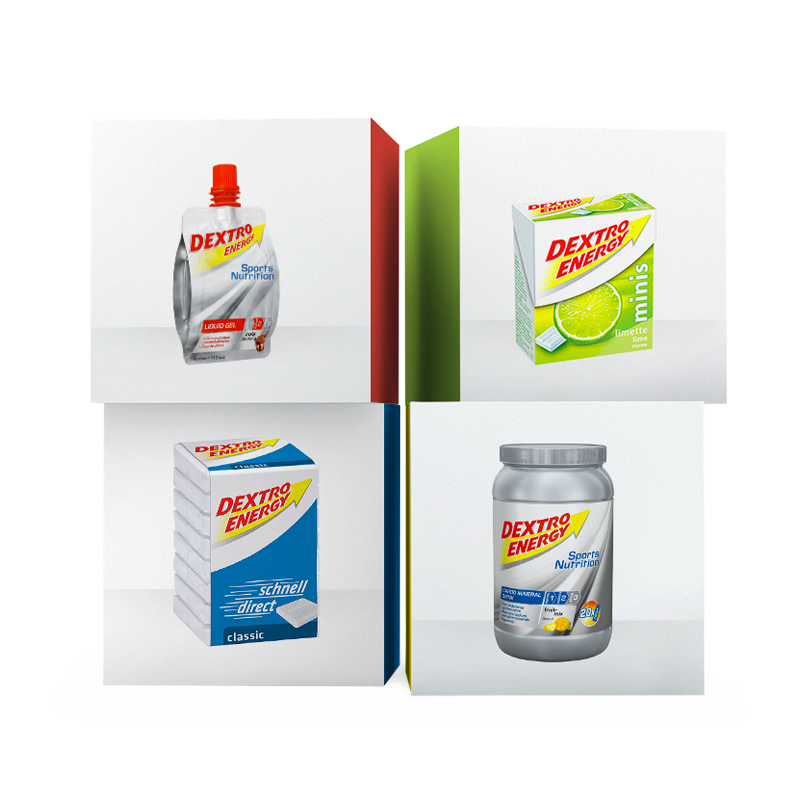 Content strategy
The focus of our concept development was the integration of an online magazine. These additional contents are related to the product themes and should offer relevant and authentic added value.
Not just for wise guys
In addition to articles and interviews, the online magazine also includes the so-called "Fun Facts". This variety of content will ensure that the website is a reliable, valuable and sustainable source of information in the long term, with factual information relating to sport and nutrition.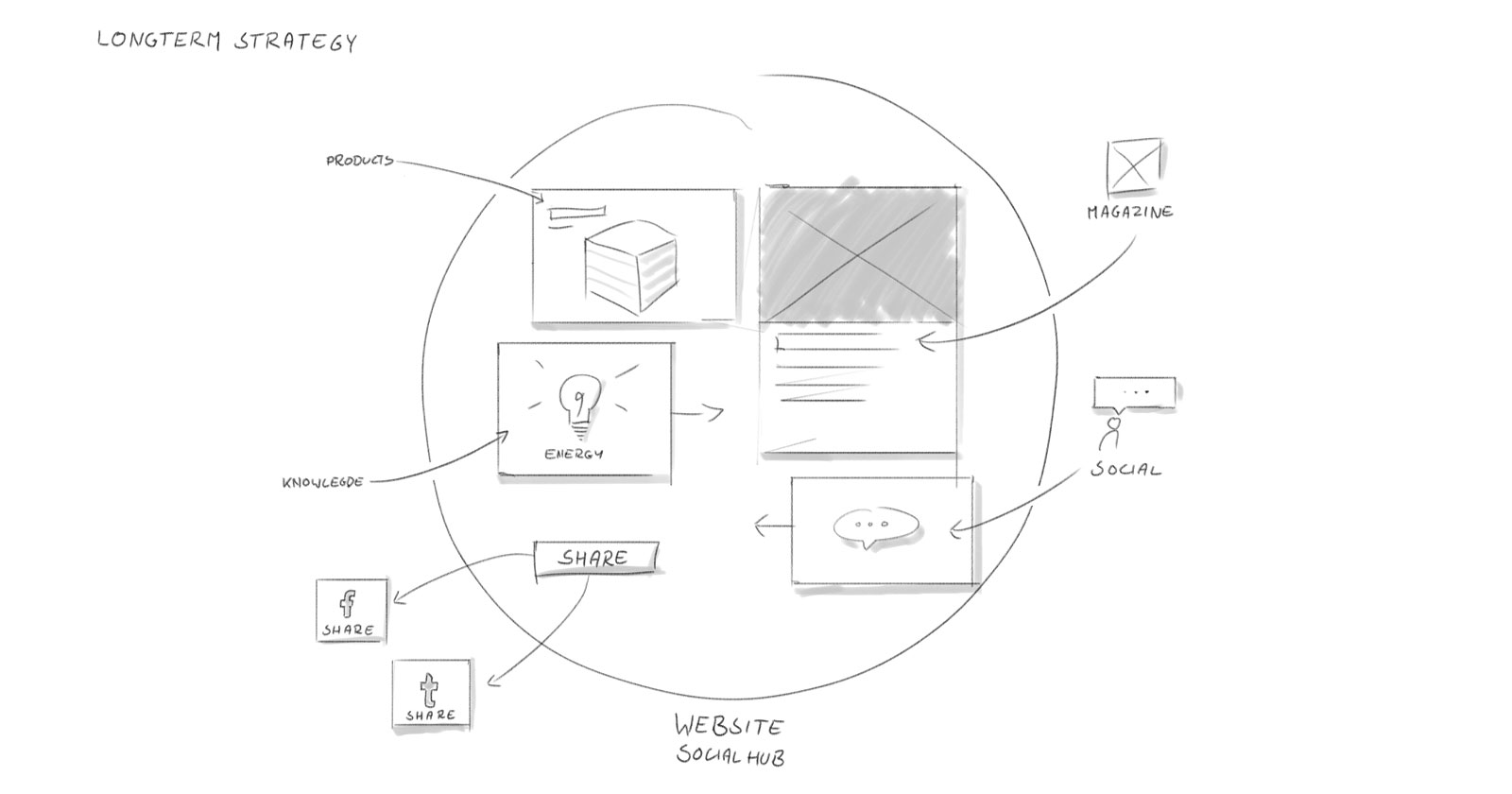 Responsive and closely linked to the brand
At the beginning of the design phase we were inspired by the product design of the Dextro Energy brand. We developed a fully responsive website consisting of a grid of cubes that is closely associated with the brand's image.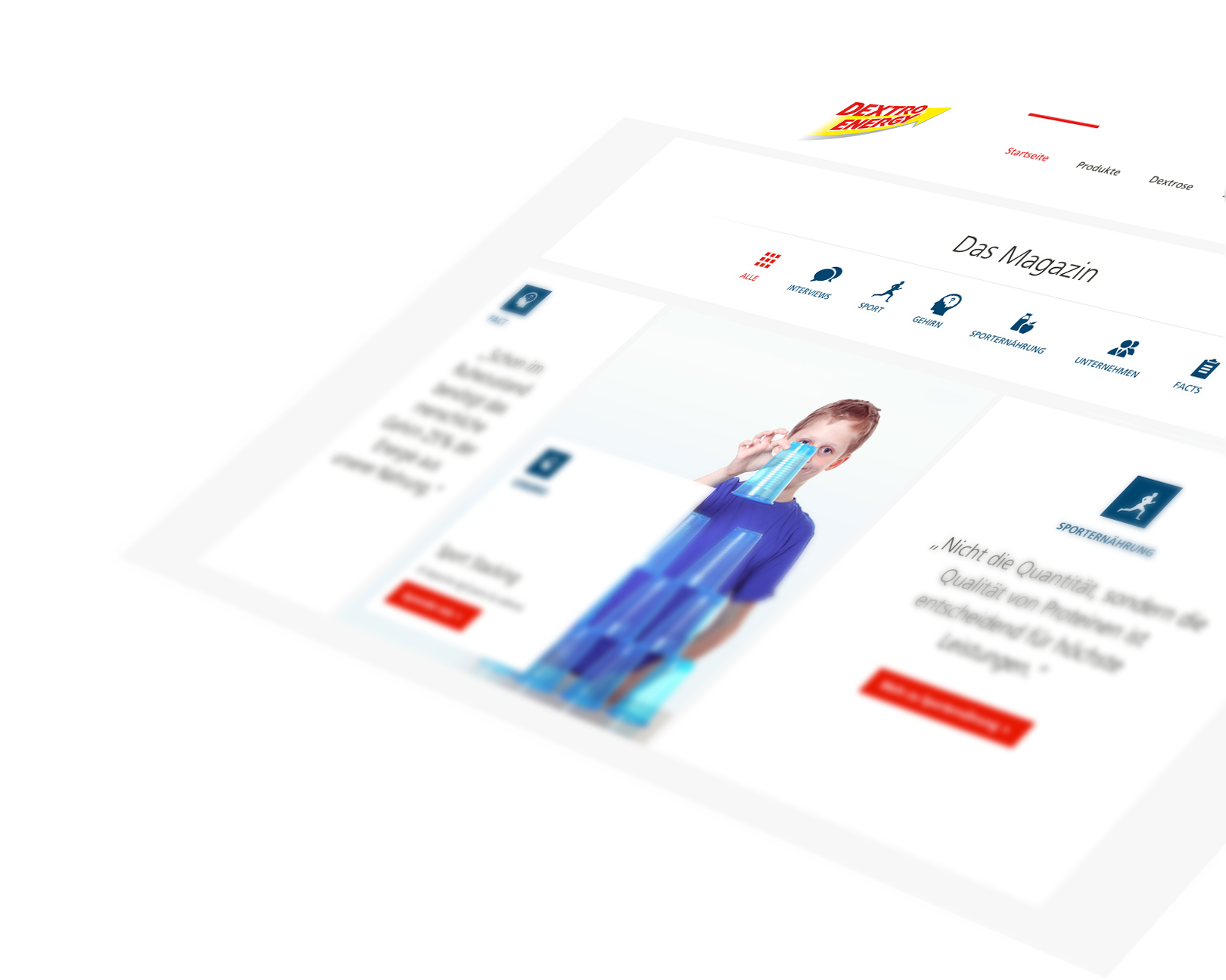 Internationalisation and localisation
The infrastructure of the website is designed to be quickly and individually adapted to international markets. This not only applies to the corresponding language, but also to the integration of the locally different product assortments and the various networking options with social media channels.