Capital One
SXSW Kinetic Installation
How do you find your dream car when surrounded by so many options? Capital One knows the answer!
In order to promote Capital One's brand new application "Auto Navigator", we prepared an interactive experience for the US financial services firm which has been displayed at the SXSW 2019 in Austin that allows visitors to configure their 'surreal dream car' on fixed iPads. The result was presented on a big LED screen.
A real dream car
The cars appearing on the main screen were modeled from inspiring vehicles appearing in four famous movies, in order to have a variety of options fitting the taste of SXSW audience.
Spoiler Alert
From the classy Porsche to the post-apocalyptic Mad Max vehicle, every model was enriched with custom details such as colors, ailerons or a lazy boy couch - depending on the customer's choice in the trivia game - and developed in 3D with realistic textures and materials.
Dynamic kinetic installation
Located in a dedicated room of Capital One House, the installation consisted of one large-scale high-resolution screen combined with LED spheres attached to kinetic winches, and some tablets connected to the experience. To connect and synch the LED spheres and their connected electronic winches, we build a custom Software solution.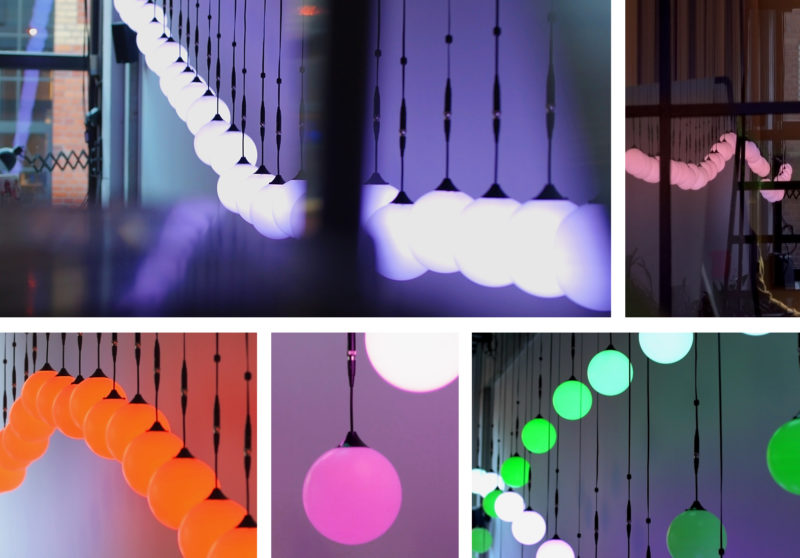 Set-Up
Ipads were sending their user-configurations to a local hosted socket-server. Based on this data, the 3D cars were configured in realtime into a Unity scene which was displayed on a 6x3m LED wall.
The real LED spheres were animated in realtime infront of the big screen, to enhance the car-animations and to attract people during the idle mode.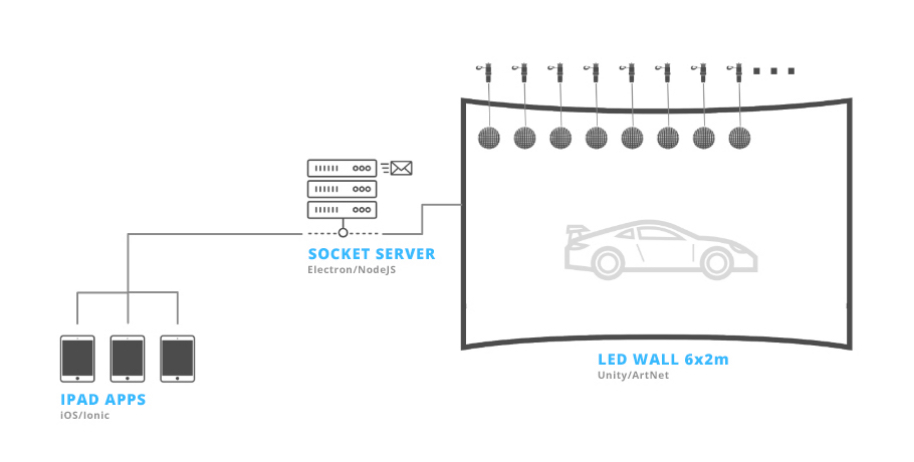 Connect real world objects with our scene
The experience was triggered by a trivia game on the tablets, where each participant had the opportunity to choose the ideal features of their dream car and watch their surprising result appear on the big screen through a high effect animation driven by the LED choreography.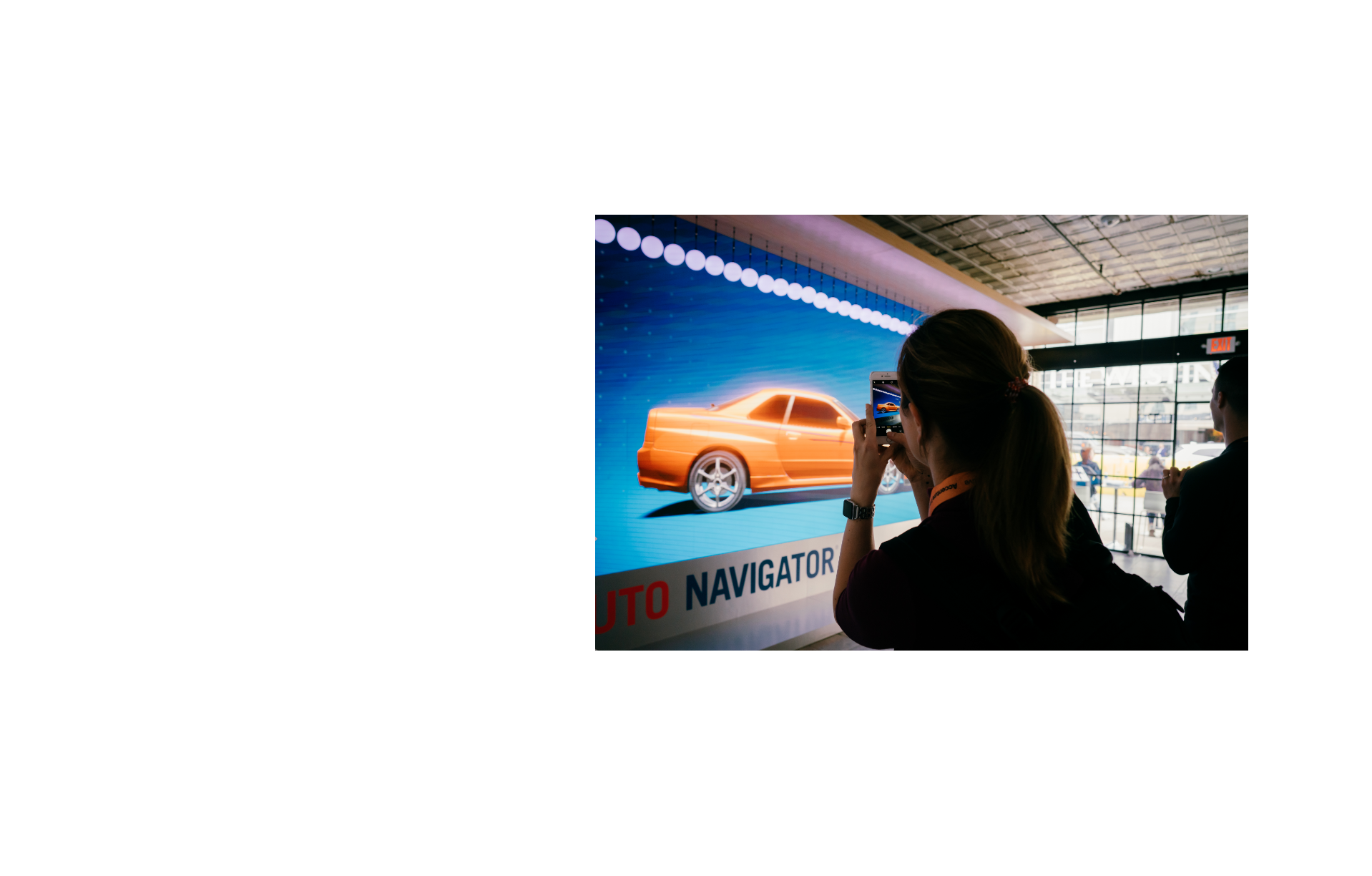 Unity Set-Up
3D spheres in Unity were colored and animated like the real LED spheres were moving and light up in realtime. We were able to read out this data as a well as to control them out of our Unity scene. The spheres were moved in sinus based functions during the idle mode and mapped to the silhouettes and colors of the 3D cars as soon as these did appear on the big Screen.
Onsite at SXSW
The final experience was located in a dedicated room of the Capital One House at SXSW 2019. It was one of several digital installations, guiding the visitors in a digital and playfulness way through the services and products of Capital One.
Capital One
SXSW Kinetic Installation