German National Tourist Board
Bauhaus100 Facefilter
On occasion of the 100 years celebration of the Bauhaus movement, Demodern created an augmented reality campaign for the German National Tourist Board. A series of face filters pay homage to the aesthetic heritage of the founding members, re-interpreting their artworks through the lens of new technologies. Hosted and distributed via social media, the campaign is built on the principle of participation, letting users become part of the final Gesamtkunstwerk and democratic movement.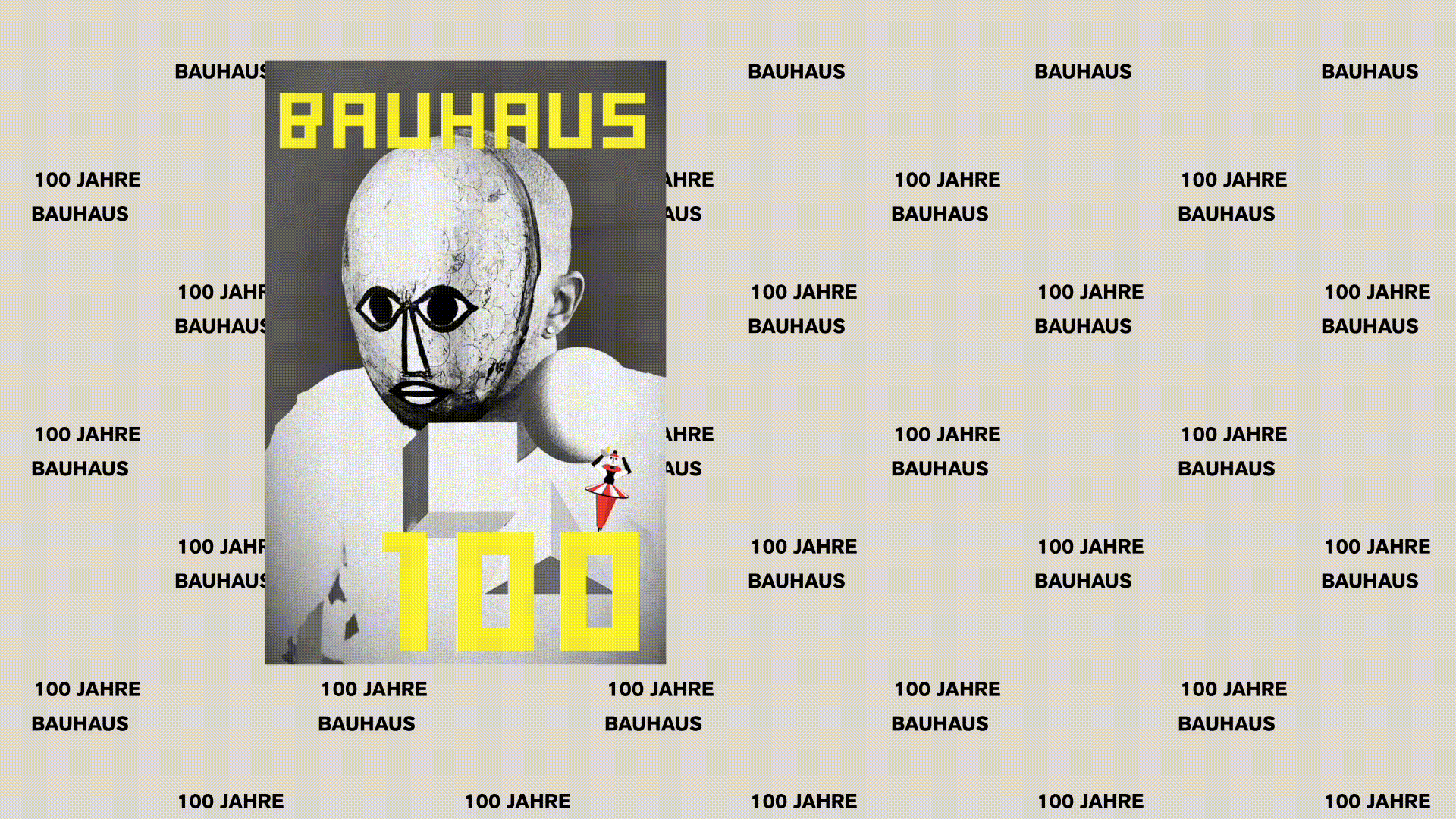 World-wide distribution
The filters are launched in waves throughout the year, each exclusively revealed by an international influencer and then distributed to their followers. Ranging from beauty, travel and design, the Bauhaus100 AR campaign is organically spread in various countries, contexts and communities. This delivers an unexpected platform and great visibility for the German National Tourist Board.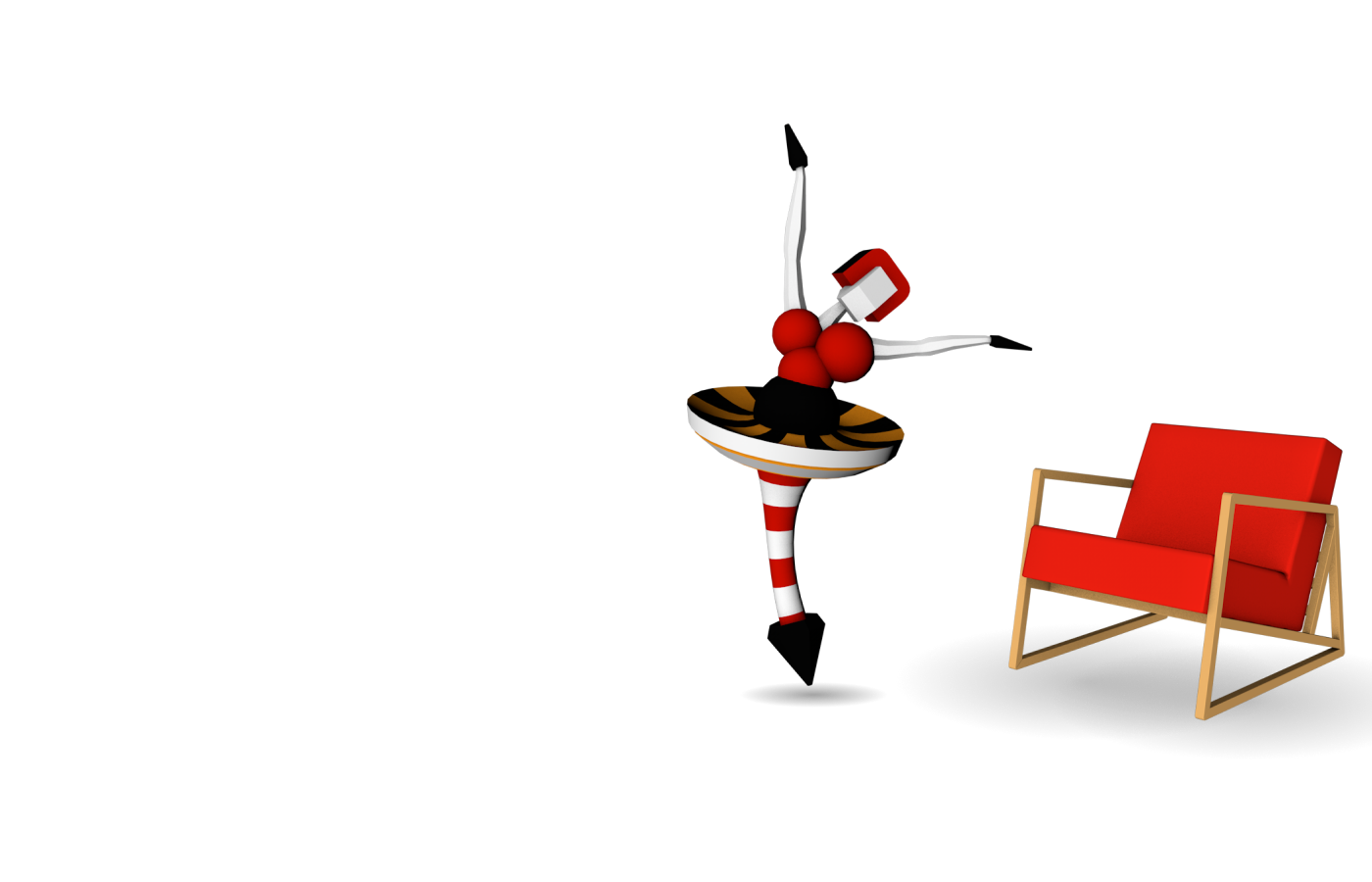 The key motif #inspiredby
A series of twenty face filters reflects the various disciplines and art movements, ranging from painting and photography to product design and architecture. Each face filter is inspired by an artwork that is translated into an unseen AR effect - deconstructing, masking and manipulating the face and playing with interactivity through facial expressions. Featured artists include Walter Gropius, Wassily Kandinsky, Paul Klee and Johannes Itten.
Art and technology
As important visual code of the Bauhaus, each face filter is enriched with typographic elements that create the character of an exhibition poster - featuring the selfie of the user who becomes part of this digital, decentralized Bauhaus100 exhibition.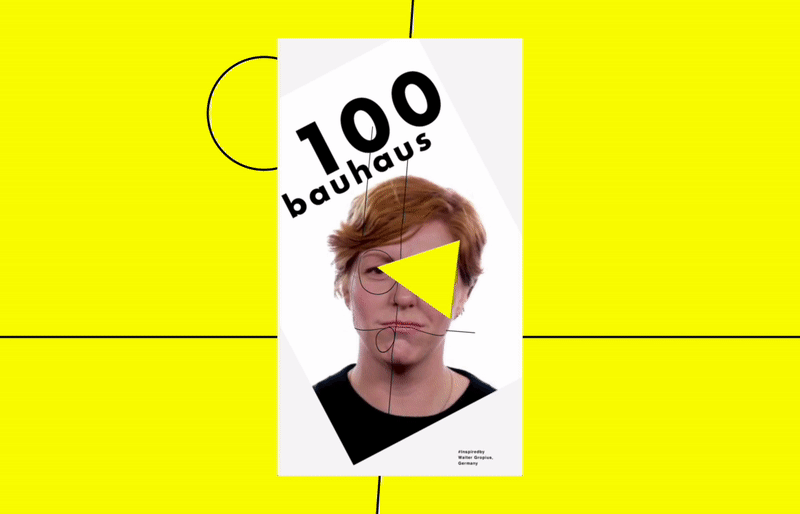 Home country of design icons
Consequently, the travel destination Germany and its defining design icons are communicated in an artistically impressive yet subtle way.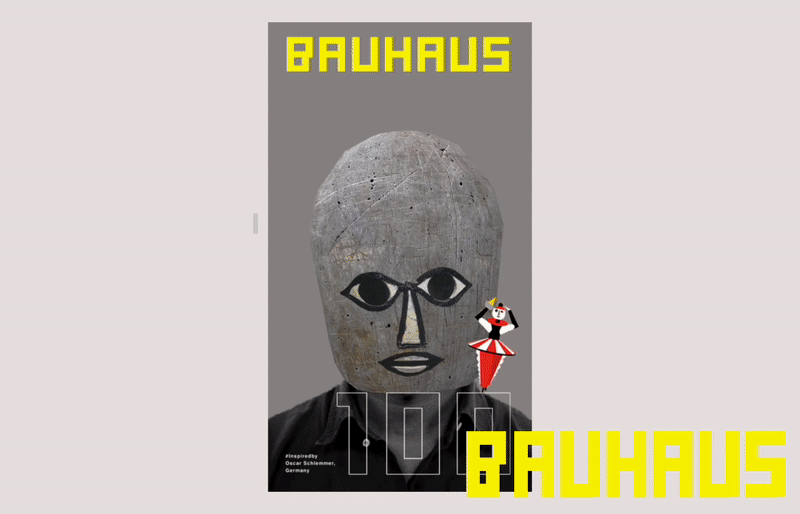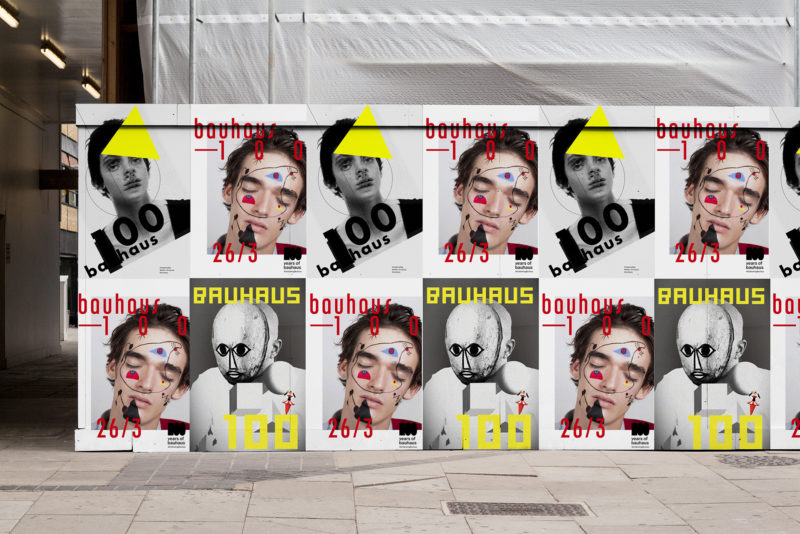 Poster Campaign
Users are invited to to print their posters diy-style and post them in their urban environment. Following the topic of "exquisite corpse" users are becoming creators and protagonists of the campaign and thus create a Gesamtkunstwerk, that transcends the digital into the physical world.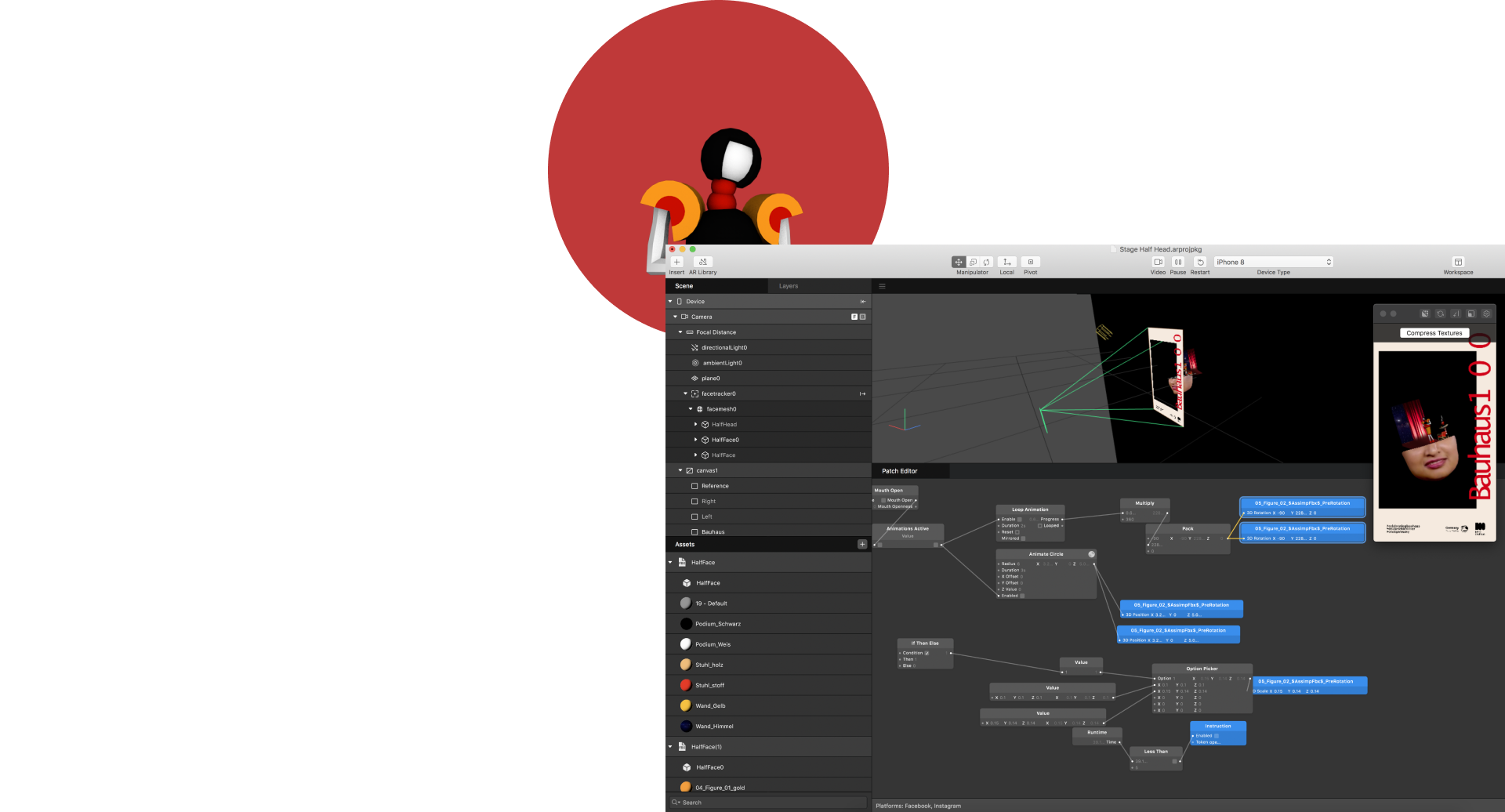 The filters
Graphical make up effects, 3D masks, collages and cut-out elements react to the facial expressions and change their compositions. Sometimes based on blinking, sometimes based on tapping, always utilizing the colors of the Bauhaus and the German National Tourist Board: blue, red and yellow.
Conclusion
Bauhaus100 is a campaign that is dynamically being generated via social media and spread in the real world in order to transport the values of the Bauhaus movement into reality.
German National Tourist Board
Bauhaus100 Facefilter