Montblanc
The Worldsecond
Just imagine if the world stood still and we could see what people were experiencing in exactly the same moment. For luxury watchmaker Montblanc we captured the beauty of a single second – at the same time and worldwide.
The Challenge
The core task was to give Montblanc a powerful profile while presenting the Montblanc chronographs in an appealing way. How can the brand and the product be communicated in an innovative way, whilst also creating a global experience?
What does a chronograph tell us?
Inspired by the core function of the chronograph – stopping time – we came up with a vision: what if we were able to freeze the whole world for one second? And experience what people round the globe were doing at exactly the same moment?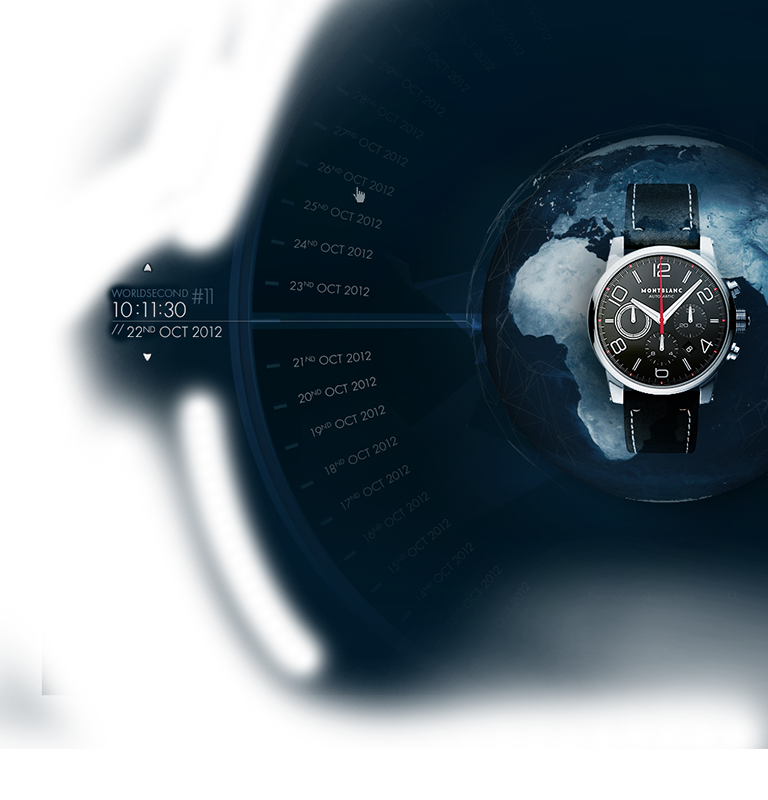 The world connected in time
Even though we are living in different time zones, the here and now is the present moment for everyone. The core element of our idea was to create a mobile app that enables people all over the world to take a snapshot in exactly the same instant.
60 Worldseconds
The photos taken during the campaign were uploaded in real time to a campaign website. The result was extraordinary global mosaics, consisting of the photos of thousands of participants from all over the world. Within the timeframe of the campaign there were a total of 60 countdowns. Visitors to the website were able to create galleries of their favourite pictures and share their favourites on social networks.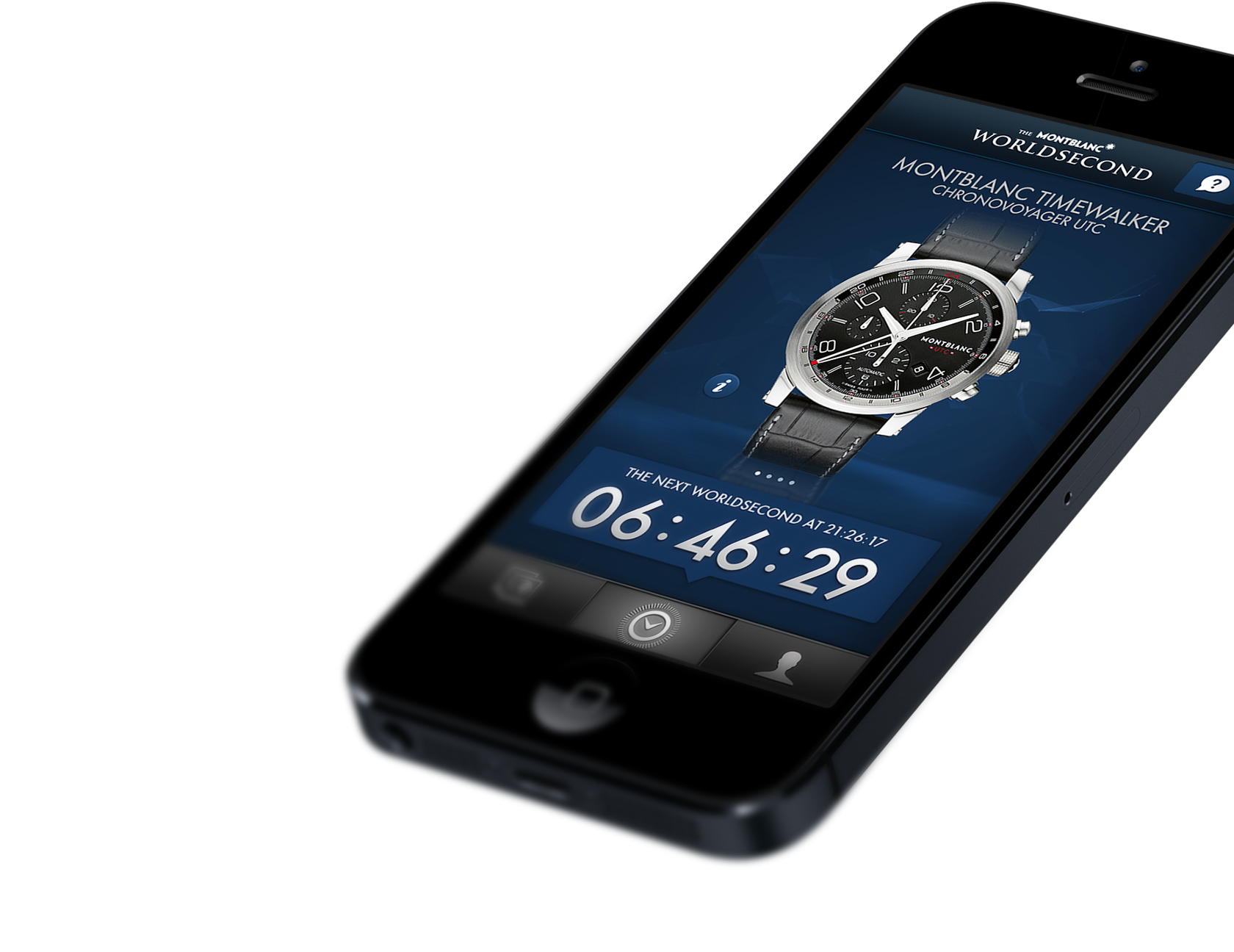 Truly international
As Montblanc is not only present in Europe and North America, but also in growth markets like Russia and China, we aimed the social media linking of the project just as internationally. As well as the usual networks, we also offered, for example, a separate login via Sina Weibo for the Chinese market. With thousands of participants from over 80 countries "The Montblanc Worldsecond" turned out to be a resounding success, particularly in the social media networks.
The idea as an interface
We oriented both the campaign site and the mobile design on the design elements of the watches. The countdown and also the menu consisted of divisions of 60 and the buttons and icons were circular elements. We generated the graphic in the background with the help of processing – parallel to the idea, the dots were joined up simultaneously via a script.