CHRONEXT
Luxury Watch eCommerce App
For CHRONEXT, the premier digital platform for buying and selling new, pre-owned and vintage luxury watches, we teamed up with their in-house tech team to develop the iOS CHRONEXT App. The premium app, designed by Silberpuls GmbH, makes browsing favourite watches more joyful and accessible to everyone no matter where they are. To ensure a high quality product, ready for markets, we made use of state-of-the-art technology and enriched the app with an extensive motion concept.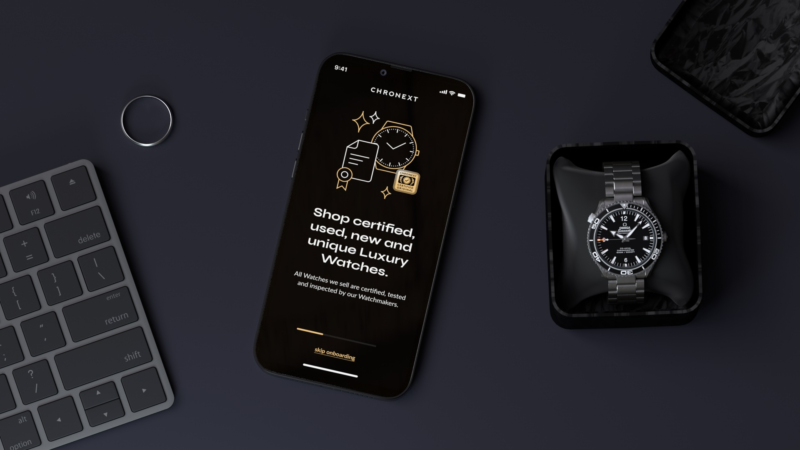 A premium appearance
A luxury watch app should also look, feel and breath luxury. CHRONEXT as a brand stands for excellence and classiness, but also for being an accessible platform for anyone that loves watches, whether they are new to the subject or a collector for years. To achieve the qualities, we considered an outstanding performance and stability of the app the most important. With the target audience in mind, we also focussed on a strong visual quality supported by motion, making the app fun to use on a daily basis, providing users with a smooth and joyful browsing experience, regardless of their technical affinity. Motion should make the app feel so fluffy that it is a pure pleasure to swipe and tap and it even becomes a bit addictive to put a watch on the wish list, set alerts or visit detail pages.
A multidisciplinary agile team to realize a first-class result
With React Native and commercetools at its core the team built an extensive app covering many functionalities such as browsing, placing offers and orders, payment processes, setting alerts for favourites and sharing functionality. To bring the project to life in a rather short period of time, an international team of about 30 frontend and backend developers, designers, content managers, producers and testers of three companies had to find an efficient and fruitful way to work together remotely. Establishing an agile workflow including regular stand-ups and retrospectives, but above all nurturing an open and continuous exchange, transparency, trust and optimism in the whole team were ultimately crucial.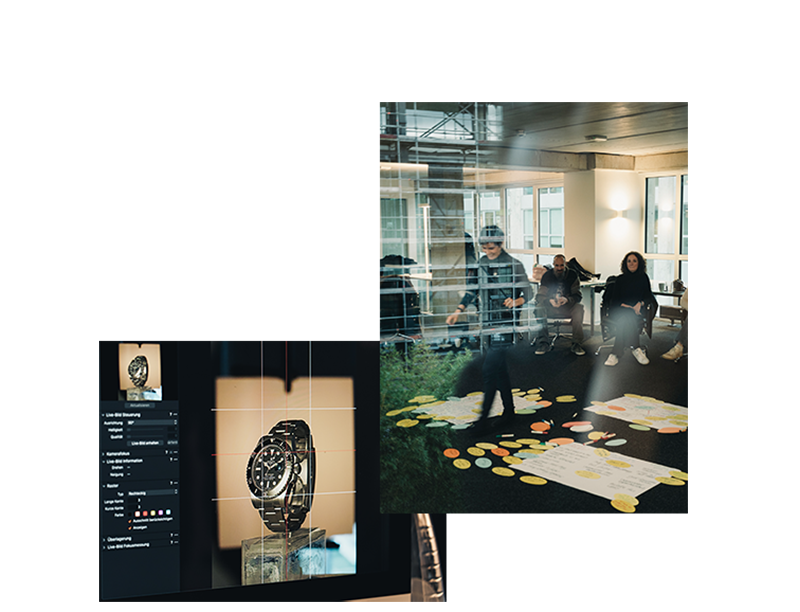 Demonstrating function with motion
We developed a set of transitions and animations that help users to orientate better within the app. The transition from product tile to product detail page for instance explains how the two elements are hierarchically interconnected. For each animation we carefully considered the choreography of elements, the speed and easing curves. Motion is there to enhance the app by drawing the user's attention to what's important without putting itself first. With the motion library CHRONEXT now has a tool at hand to add motion to the app for future components.
Animations to shape the corporate design
CHRONEXT offer their customers a unique service including the guaranteed authentication of every single watch, free try-ons in CHRONEXT lounges world wide as well as insured shippings and returns. To help better explain the company's service and offering to customers, we designed animated illustrations. Animated CHRONEXT's minimalist visual design language becomes fresher and friendlier. Small animations can be found throughout the app to make the user's journey more delightful. Starting with the intro animation that awaits users anytime they open the app, to micro animations providing feedback for important user interactions and making the experience more vivid and rewarding.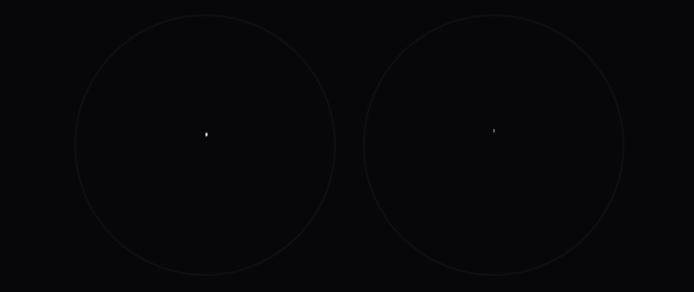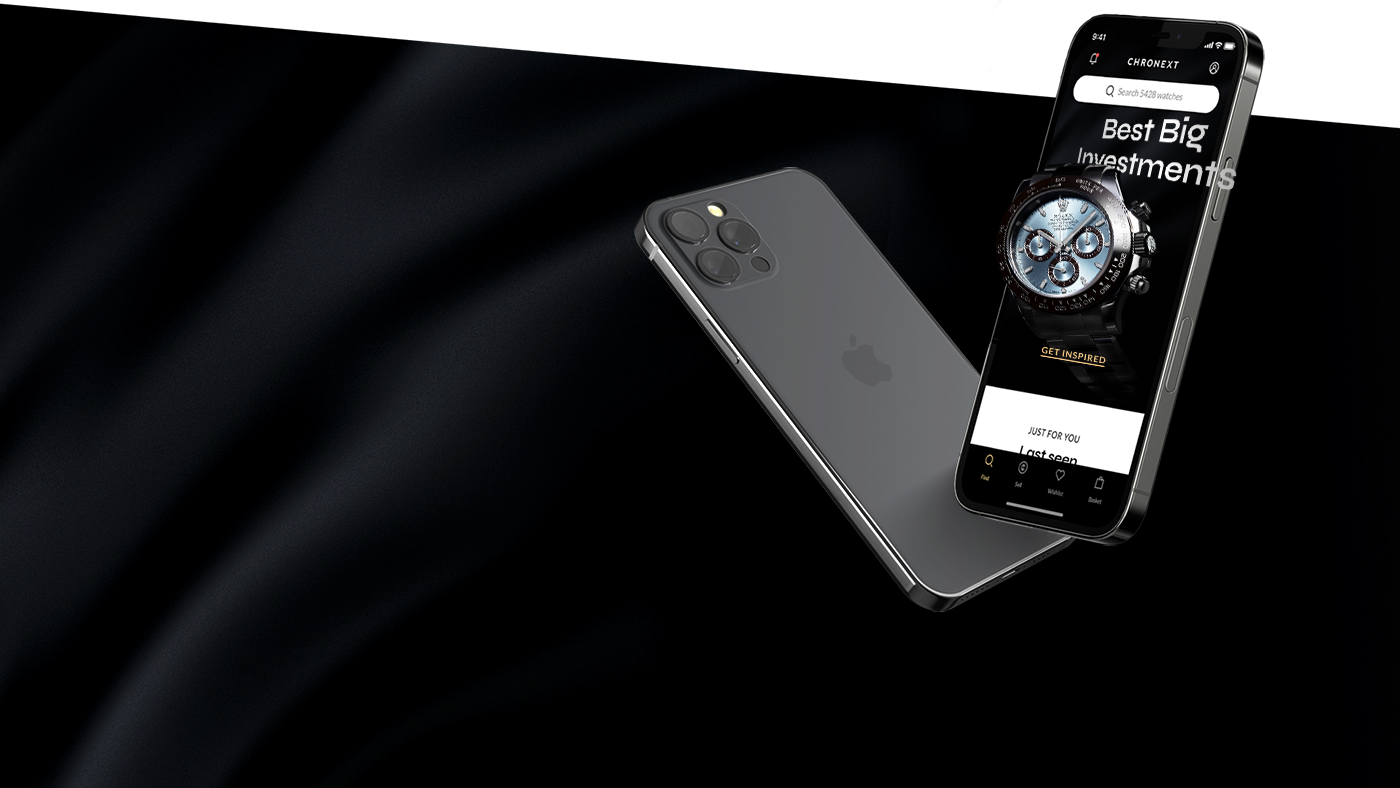 International rollout
The app is available in the iOS App store for all iPhone users worldwide since September 2022. The app supports localized contents and can be easily managed via the content management system.