Vodafone Flagship Store
An Incredible Experience
For the opening of the first Vodafone flagship store in Cologne we produced an entertaining game. On a 3.5-metre-wide and 7-metre-high monitor, consisting of 36 screens. We developed an app that depicted an alternative version of "The Incredibles" game and encouraged hundreds of people to visit the store and participate in the experience.
Incredibly entertaining
For its new flagship store in Cologne, Vodafone really wanted to push the boat out. For the opening promotion the idea was to offer an eye-catching and entertaining game to bring the passers-by into the store from the street. Vodafone was able to provide us with the game "The Incredibles" so we took it and made our own app out of it.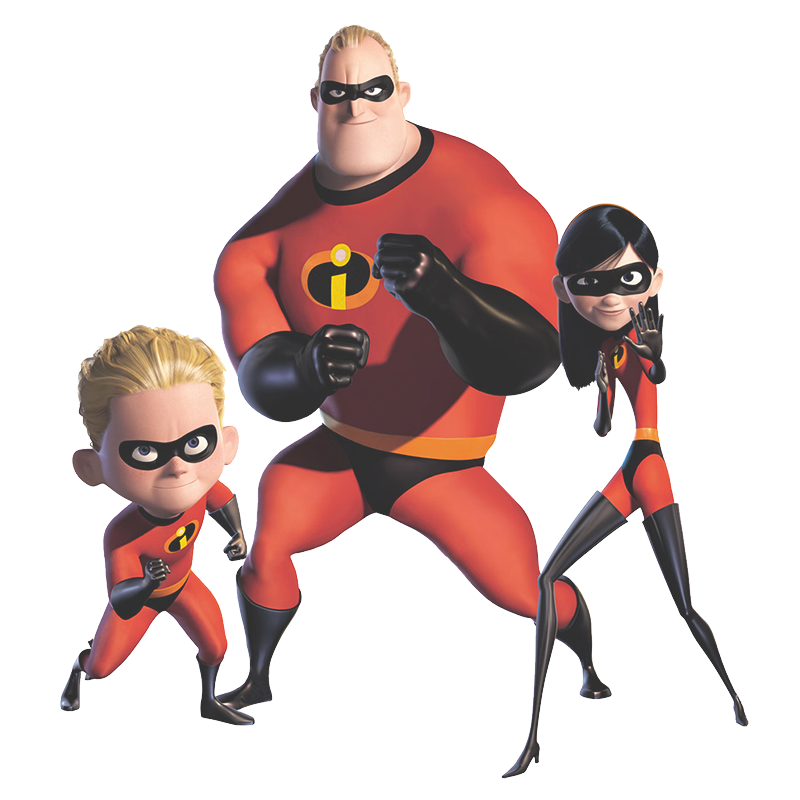 A 7-metre show
As the video wall covers two floors, we divided the application into one active and one passive part. In the lower entrance area it was possible to participate in the game itself. The people on the first floor above took on the role of spectator and were offered their own view of the application and the additional contents at eye level.
Promoter app
To ensure the promoters retained control of the whole application, we also created an iPad application which enabled them to accompany and control the entire promotion. The high score of all participants was also managed here, and so it was possible to determine the winner at the end of the day.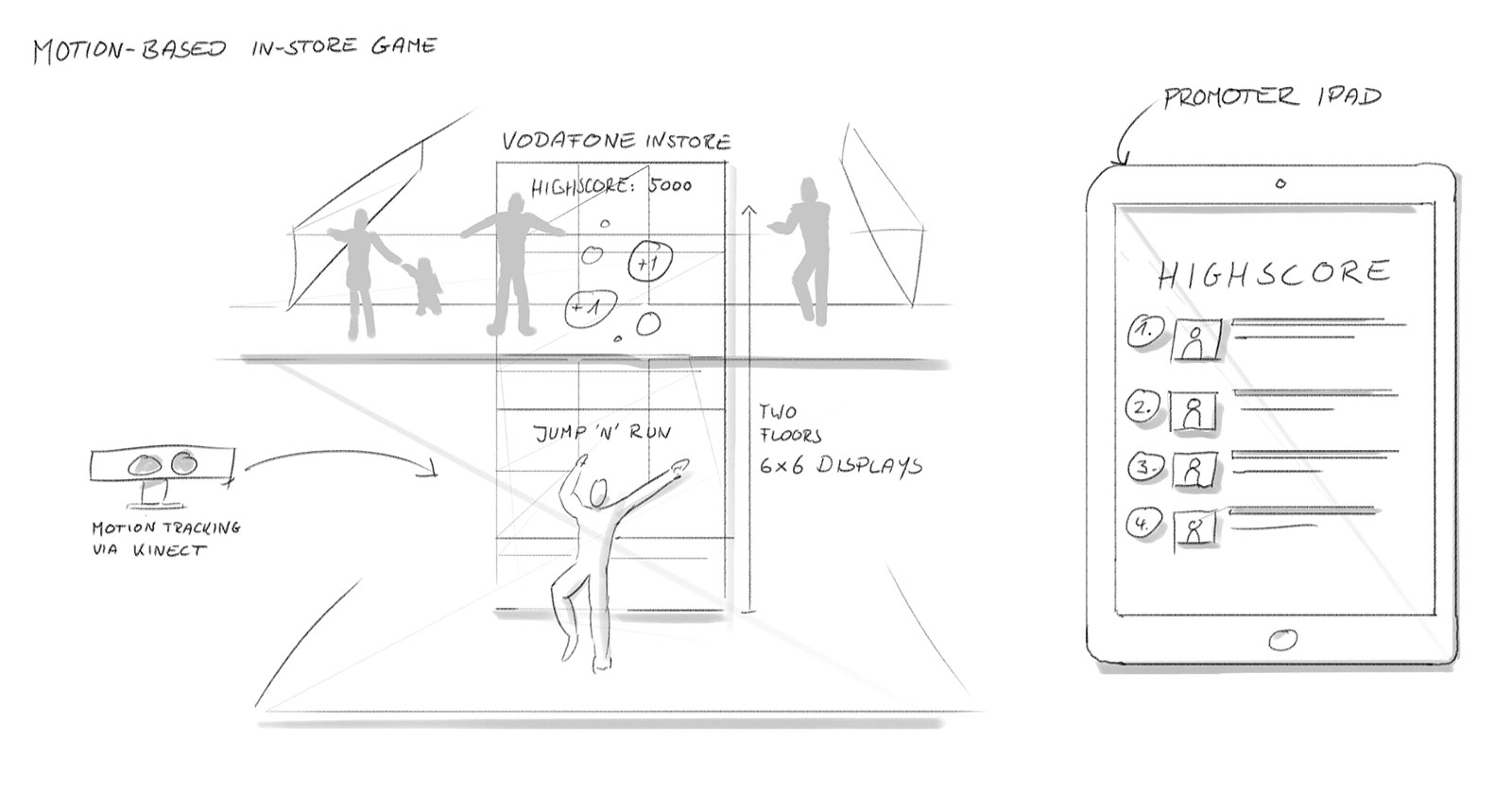 The Xbox hack
As the game itself was being played on a console, we had to find a way to connect a defined part of the game to our logic. On the one hand the game had to remain controllable and on the other hand we needed the point totals for the high score. In cooperation with the artist collective Lichtfaktor we developed our own C++/Cinder app, which enabled us to achieve the result we had planned.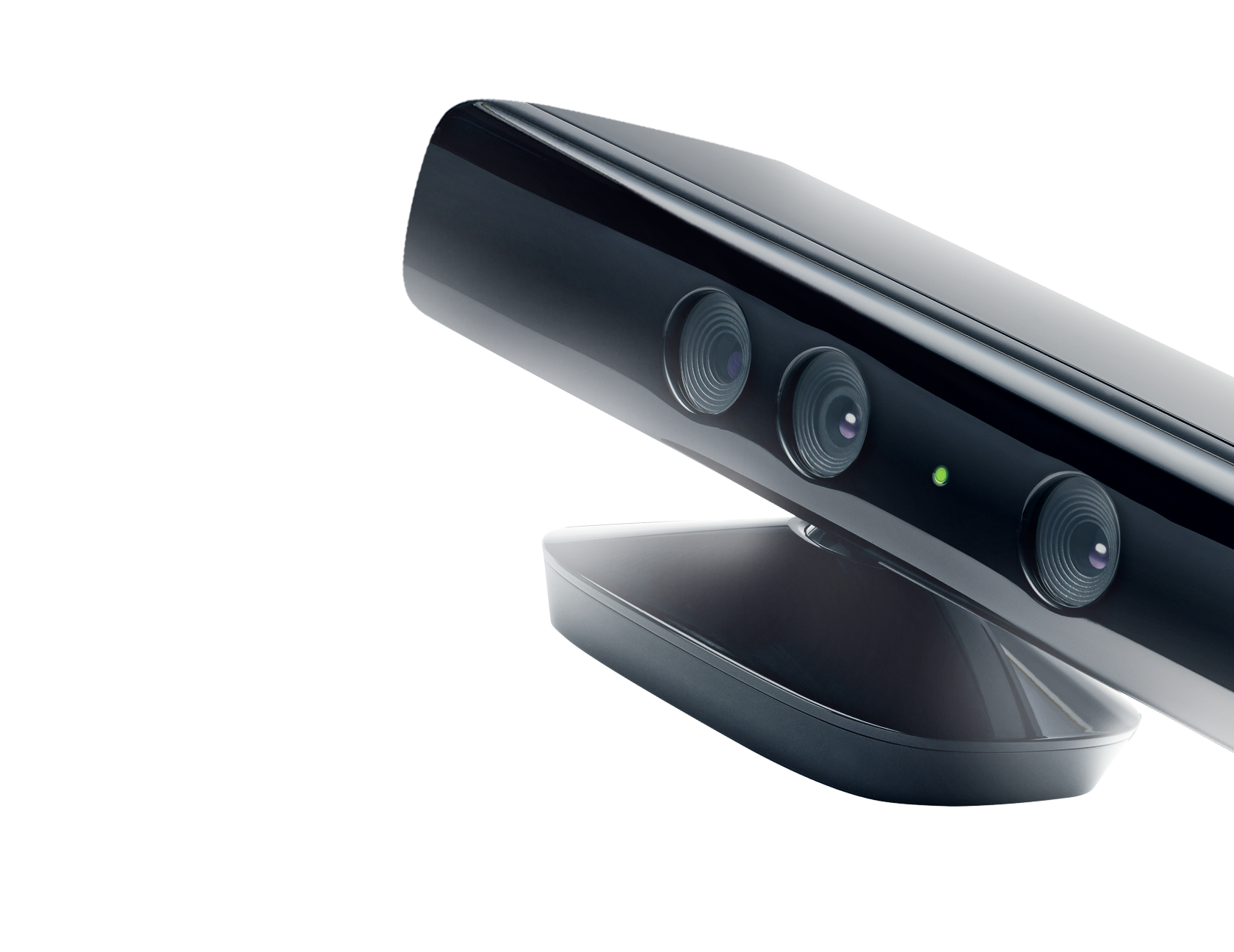 Fun and games for everyone
Whether big or small, child or adult, enthusiastic gamer or someone randomly passing by – many people took part in the two-minute gaming experience. Using the iPad app, the promoters who were moderating the game were able to control what was going on at all times, as well as create top score lists and keep the competition as exciting as possible.
Vodafone Flagship Store
An Incredible Experience