Philips
3D Media Touch Wall
For Philips Germany, we developed an explorative 3D product experience to introduce an innovative medical technology system. We designed a digital installation which brings all central product features to life via its touch screen. The standalone terminal supports consultancy and sales around the complex product.
Set new Benchmarks
Our goal was to push Philips' product marketing on the next level. Philips Azurion is a new-generation image guided therapy system, which sets new benchmarks through increased precision and patient's safety. In order to bring this advanced product to people outside of medical institutions, we developed a digital 3D model. Presented on a large display wall, it stands out from usual distribution channels – both through its dimensions and high-performance.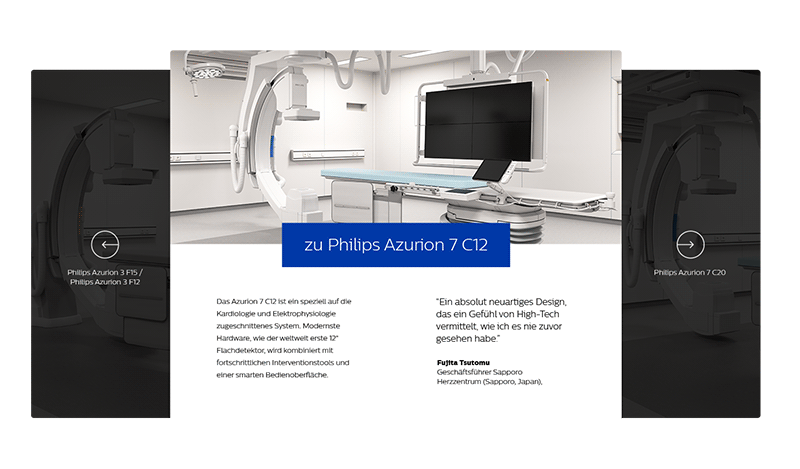 Interactive Design of a Product Presentation
At the launch event in February 2017, people were able to explore the different configurations the product series has to offer. Important facts were represented as infographics, motion designs and videos – triggered by selecting different hotspots.
Intuitive Touch Experience
The challenge was to interactively demonstrate the medical system on a touch display of up to 86 inches through familiar interaction patterns. On top of the high quality graphic design, the application conveys a well-considered look and feel as the user operates it in such close vicinity. Existing marketing material was adapted and optimized for the application to be displayed alongside the products in real-time 3D.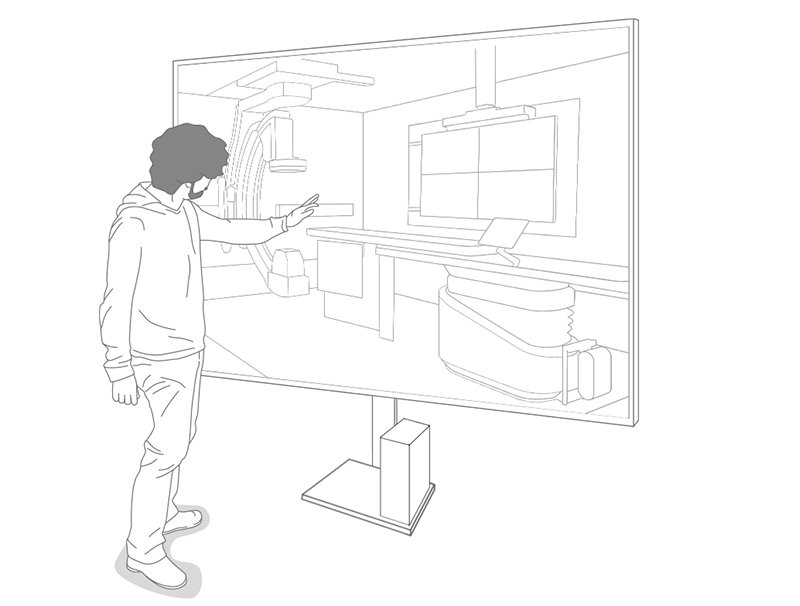 All Around in 3D
The high-resolution 3D-model of the product enables an impressive, visual 360-degree experience. The user can detect specific information by exploring the twelve different hotspots, positioned around the three different product types. Within the application, the technical finesse of the Philips Azurion is reflected in the detailed representation, intuitive usability and structured representation of the content relevant to the target group.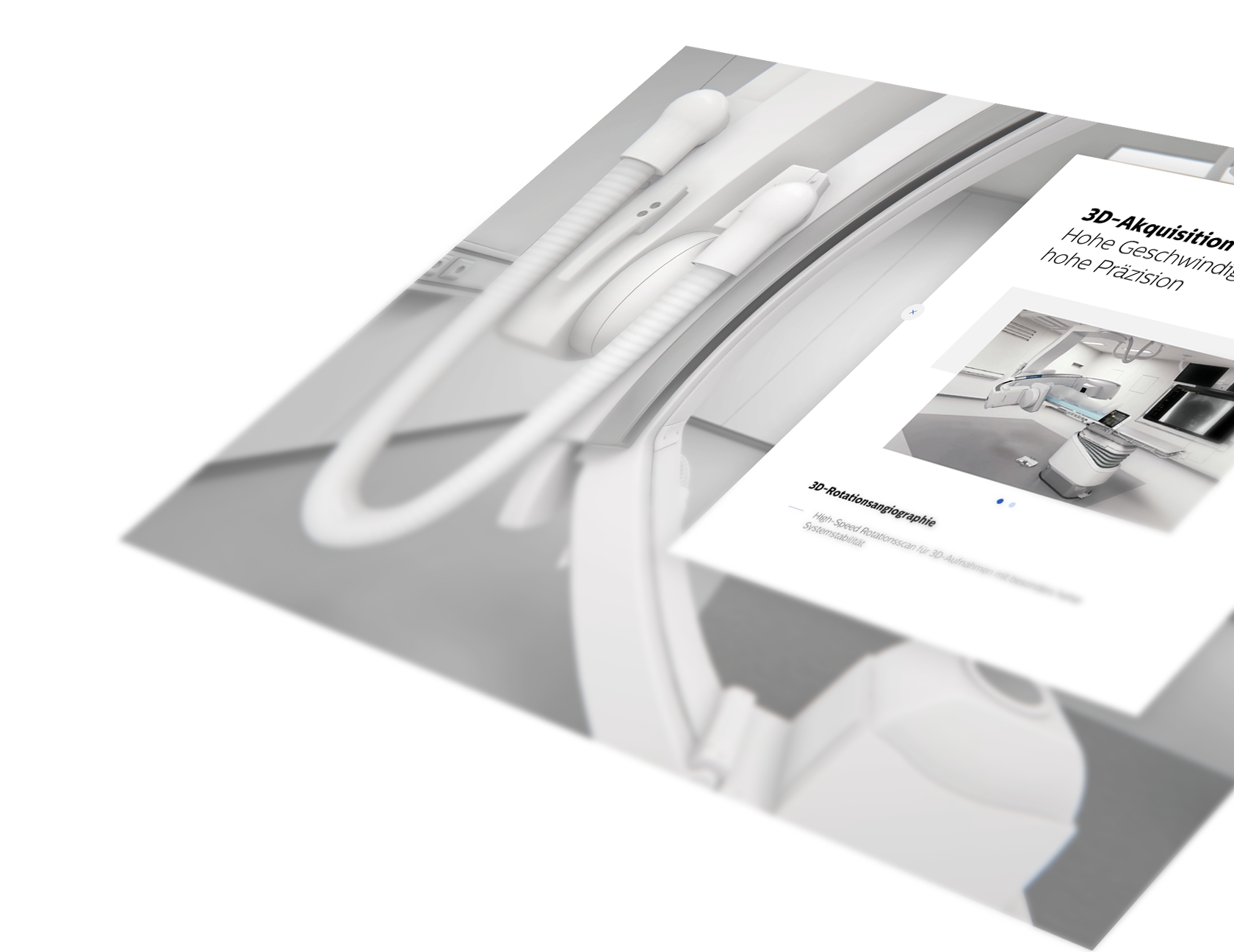 Smart Usability
The intuitive, fluent control corresponds with the clean and elegant application design. Additionally, an idle mode invites potential users and explains operation and interaction. A product series overview allows a focused user flow as well as easy adaptation and scalability for future events and product innovations, respectively.
Realistic in every Perspective
In order to create realistic lighting and shadows, ultra high-resolution lightmaps were rendered for each model of the Philips Azurion series. A dynamic path system calculates curves in real-time to create fluent camera runs from every perspective. With love for detail, refined touch interactions have been implemented as well as high-resolution 3D graphics.
Sustainable Success for ambitious Marketing
The Philips Media Touch Wall has become an intracompany benchmark for sophisticated marketing. The digital application can be extended for future products and can also be used at trade fairs and congresses – therefore, large and complex systems can be presented to a specialised audience much more intimately and interactively.
Philips
3D Media Touch Wall