Montblanc
My Meisterstück
We designed "My Meisterstück" (the German word for masterpiece) as an online experience that provides the users with a platform on which to tell their stories – stories about Montblanc Meisterstück fountain pens. People from all over the world were given the opportunity to share their personal experiences of this renowned writing instrument with other users.
The Challenge
Storytelling is already one of our main ingredients in designing experiences. What if the challenge itself was storytelling? We enjoyably started our creative process figuring out the best way we can build a platform that allows everyone's story to be heard and shared. We knew from the start that we are not dealing with only a pen, but rather embodying thoughts, emotions, stories, life and time in one place.
What's the story?
As Montblanc communicates it "Every Montblanc Meisterstück tells its very own personal story". And that was at the core of our task. We challenged ourselves to design an experience that revolves around the stories of both the consumer and the product, namely the pen and its holder.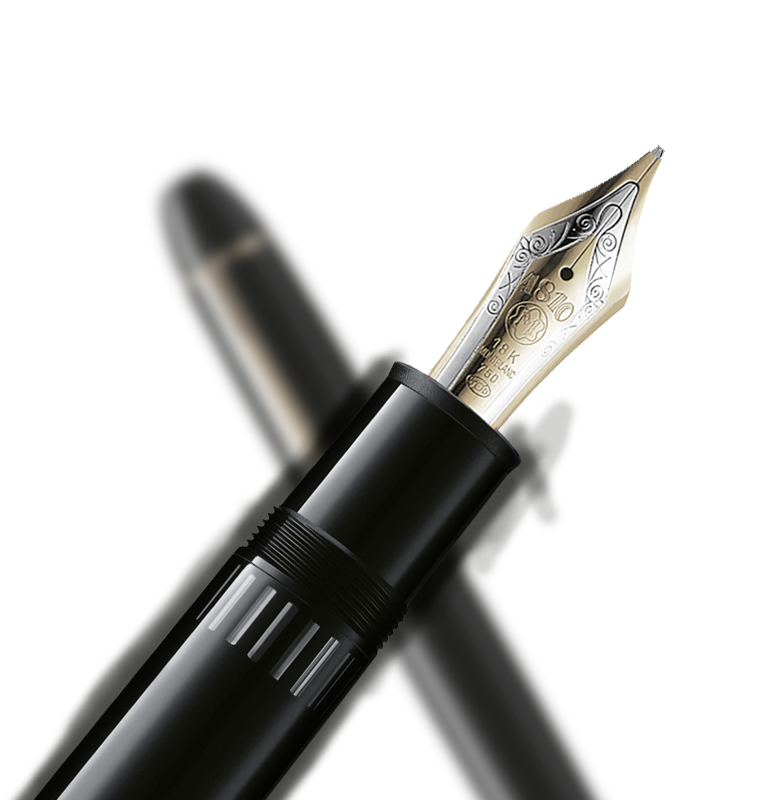 Thinking long-term
We didn't want to create a website that could only be used for short-term promotional purposes. Instead, we saw it more as challenge in a broader sense – to create a digital experience that serves as a brand hub in the long term.
Your story, Your way.
It was our goal to create a website that included all the stories surrounding the Meisterstück fountain pen: stories about the brand, stories about personal relationships, dedications, a meaningful moment, the description of a lasting achievement, short tweets or even just an Instagram photo from the life of a Meisterstück owner. All contents come together on the website, thereby showing the pen in all of its facets.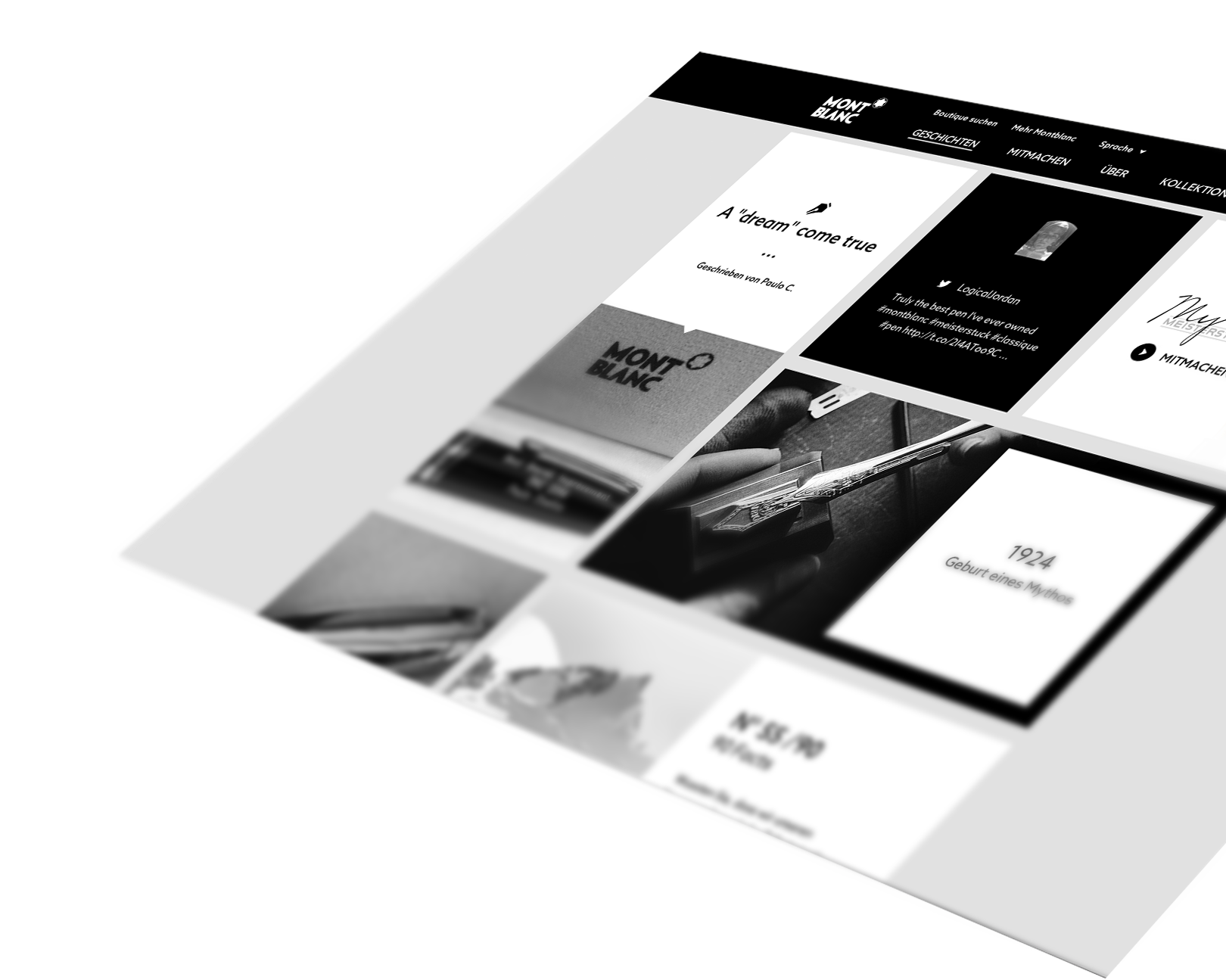 In a constant development
The digital experience is constantly evolving, mainly due to the growing number of stories being told. But part of our content strategy is also allowing the brand itself to become an active storyteller too. Montblanc developed the so-called "90 Facts", which tell interesting stories about the history of the Montblanc Meisterstück 149 fountain pen.
International platform indeed
The web special was designed to address everyone, everywhere, hence it included multi-lingual content allowing more than 80 countries to take part. Furthermore, the architecture contained a filter system that automatically sorts the content by language. Noting that the global moderation team from Montblanc is making sure to check the entries.
What makes a difference
Similar to how the product's vision makes a difference in its social context, the visual language and details make the whole difference in our digital experience. A simple grid, tailored for the website, along hand-drawn visuals translated the stories around the product.