Mazda
Interactive Retail Experience and Content Platform
We supported Mazda by bringing comprehensive product knowledge into hundreds of showrooms all over Europe through digital engagement kiosks. Built on a unified yet flexible content platform, we allow each market to add maximum value to the customer experience and improve associate productivity based on local needs at every dealership.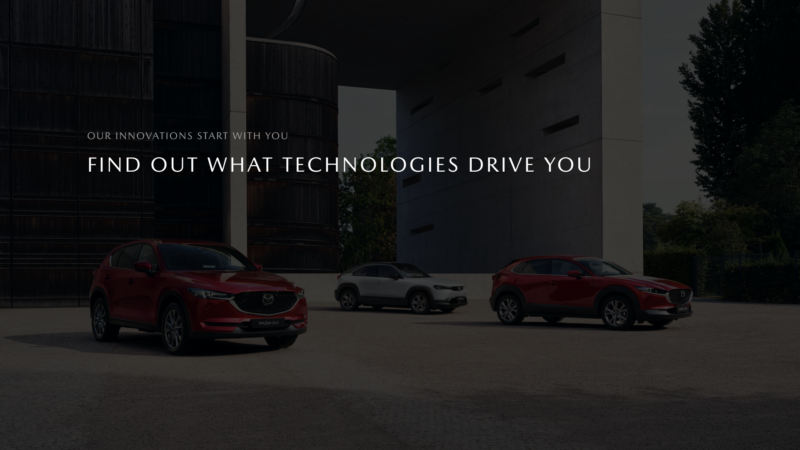 From Showroom to Know-room
With its radical approach and innovations, Mazda is one of the most distinctive brands in the automotive industry. However, without the right sales tools and materials the benefits of these ground-breaking technologies are difficult to convey. Especially at its dealerships, customers find them difficult to understand while associates find them difficult to explain. This is an unfortunate gap we set out to close by bringing expert knowledge into hundreds of showrooms throughout Europe.
The Experience Setup
To resonate with people around these innovations at the point of sale, we created a modular setup containing a pop-up shelf with an integrated banner – offering space for a 24" multi-touch screen and an Oculus Go VR headset. This allowed us to combine content exploration with immersive product showcasing and bring it to the heart of the showroom.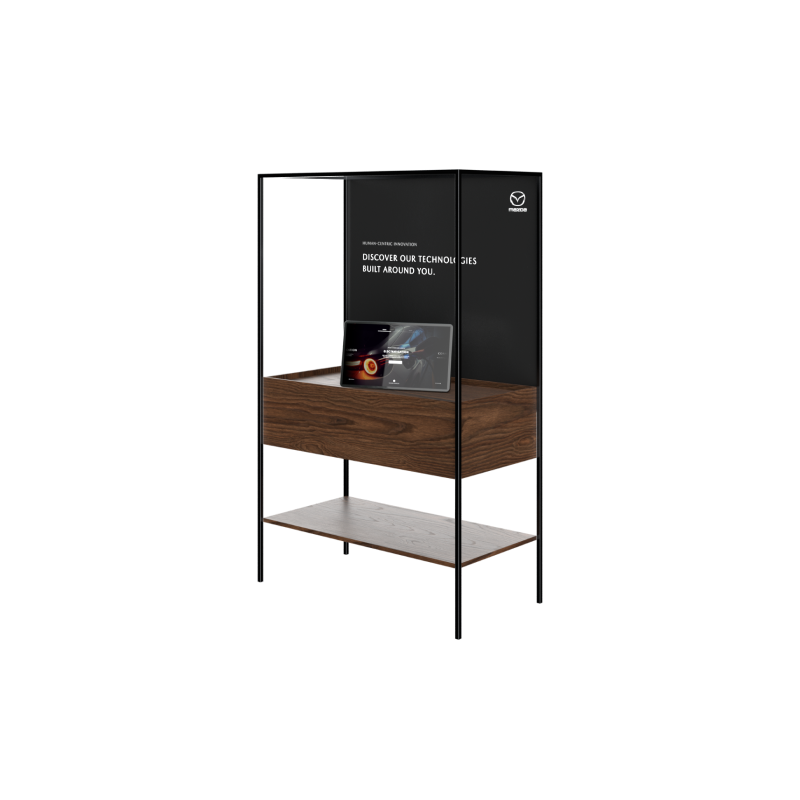 Philosophy-led Approach
Inspired by Mazda's very own design philosophy – "Jinba ittai", the unity of horse and rider – we envisioned a holistic user experience that puts the customers at the center. One powered by a flexible content platform that can make current and future Mazda innovations tangible through interactive storytelling that is personally, locally and contextually relevant.
Two Birds, One Kiosk
Various need-based entry points allow for a relevant and efficient onboarding. From there, customers are guided to choose their own path through the Mazda innovation tree – helping them find out which technologies are right for them along the way through interactive stories and related content. All journeys lead the customer to the car models that fit their needs – providing a natural bridge back into the showroom for a sales talk or test drive. The experience not only invites customers for self-exploration – it's a sales tool that supports associates by providing valuable material for an optimal consultation of the customer.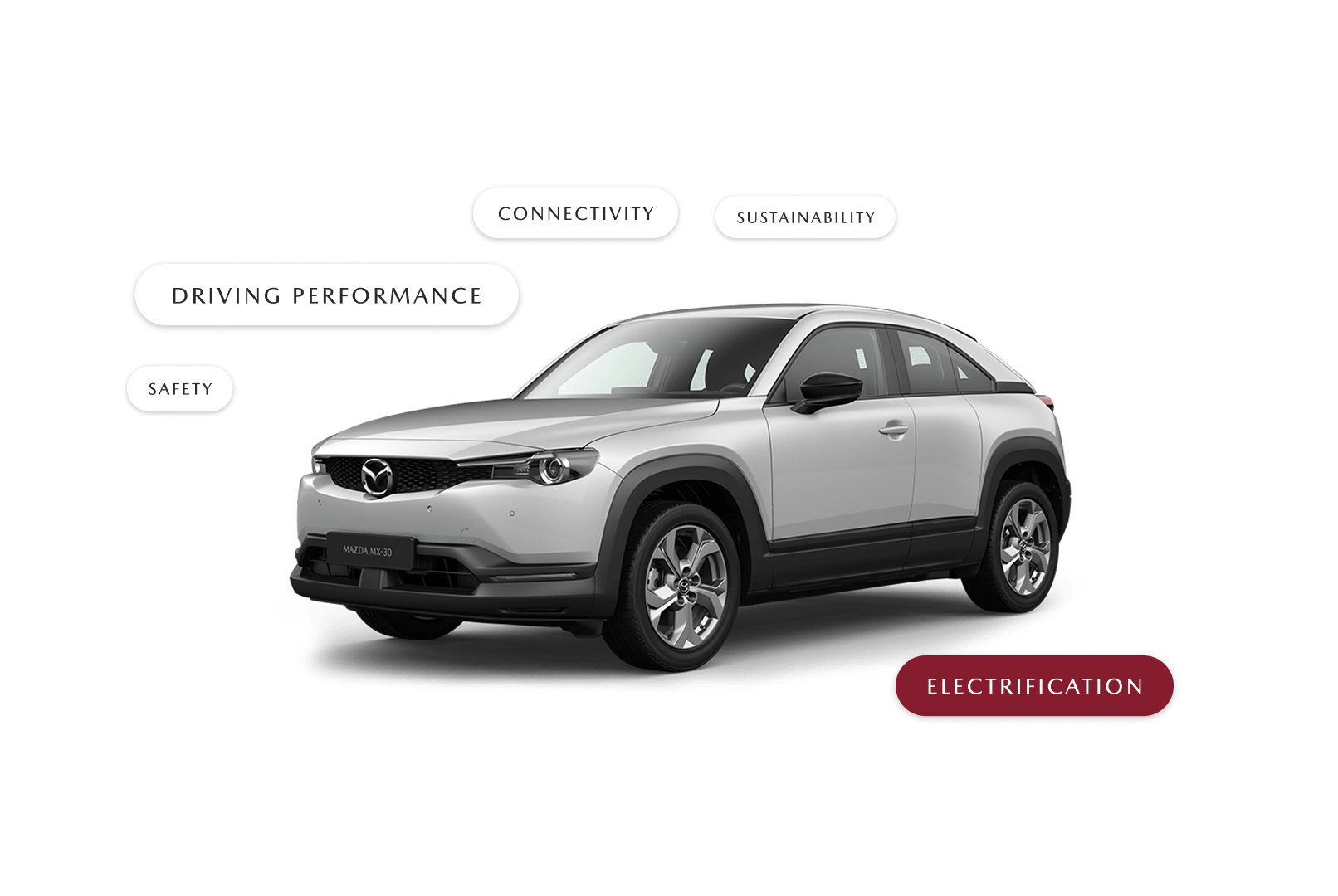 0 to 800 in 8 weeks
In a matter of weeks the experience was rolled out to over 800 dealerships in 23 European markets and has since been a valuable part of the showroom experience and sales dialog with multiple contents consumed per session, including thematic stories and technological deep-dives.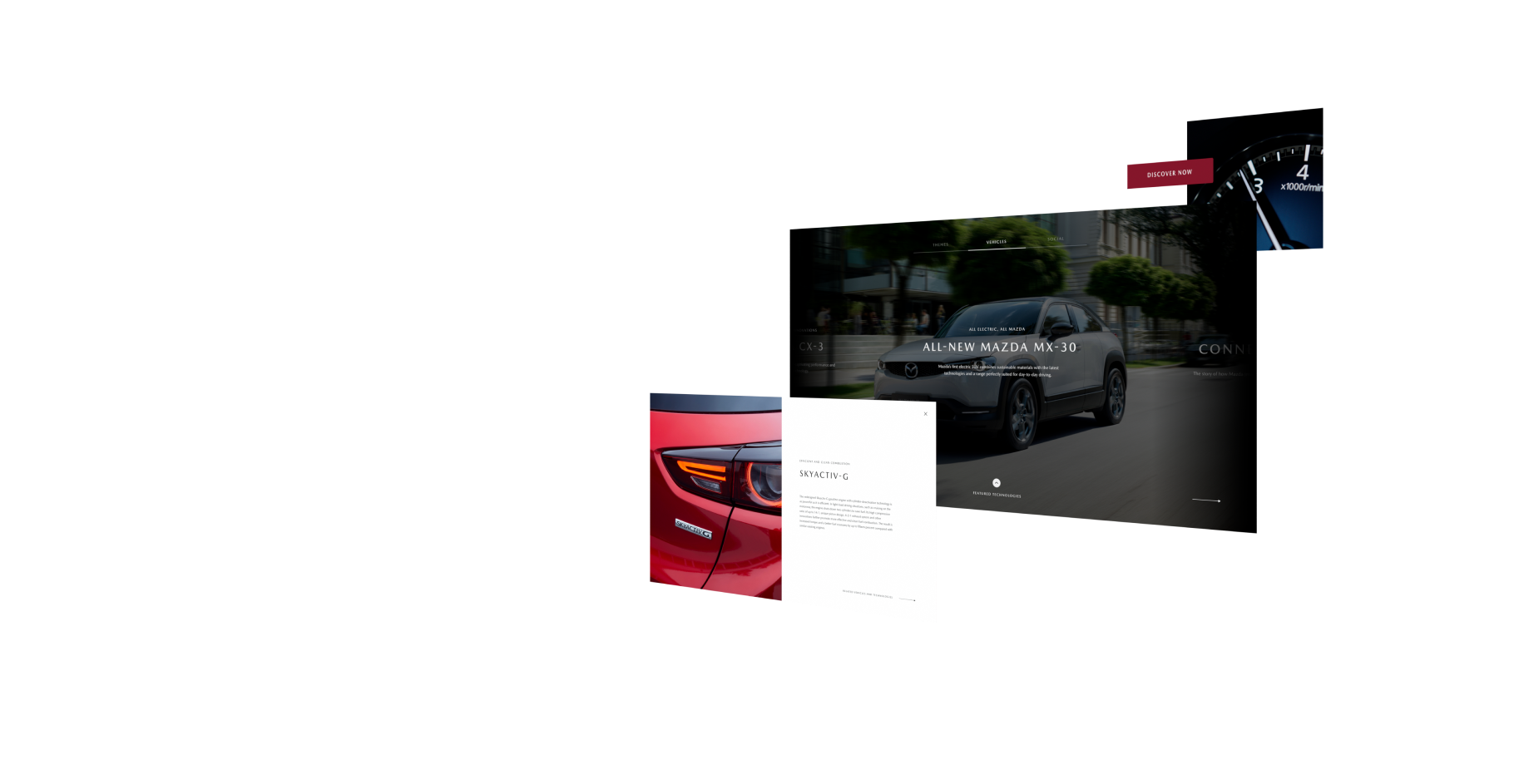 Control and Scalability at Every Level
Our flexible CMS with its powerful toolbox of modular building blocks allows content to be tailored, added or omitted easily. Based on local goals and requirements, it empowers managers from 23 European markets to customize the experience for maximum impact at the more than 800 dealerships connected.
Insights and Updates
Our performance dashboard gives Mazda comprehensive insights on a global, market and dealership level. Metrics range from session data and hardware statuses to behavior flow and content popularity. Based on evaluation and comparison, the data allows Mazda to further develop the experience content. All updates can be managed remotely and pushed directly to the network of kiosks.
Mazda
Interactive Retail Experience and Content Platform