Case Study
The Boxx
Boxx is a DIY project, which we have created so we are not restricted to viewing digital communication via the computer. An old iPad combined with a simple IKEA picture frame becomes a multimedia gadget for countless, new and networked ideas.
A creative frame of mind
Networked everyday items, such as digital refrigerators or remote-controlled heating systems are no longer a question of feasibility, but just a question of relevance. These days, every smartphone has more computing power than a supercomputer in the 1980s. More and more new gadgets are edging out the old ones in increasingly shorter cycles. We don't have to throw these old gadgets away, however, but just find a perfect place for them.
Do it yourself
We concentrated on the production of an entertaining and practical gadget, which can be displayed on a table or hung on the wall. The framework of the Boxx was kept as simple as possible so that everyone can build it themselves. The material we used can be bought cheaply from any DIY store or on the internet.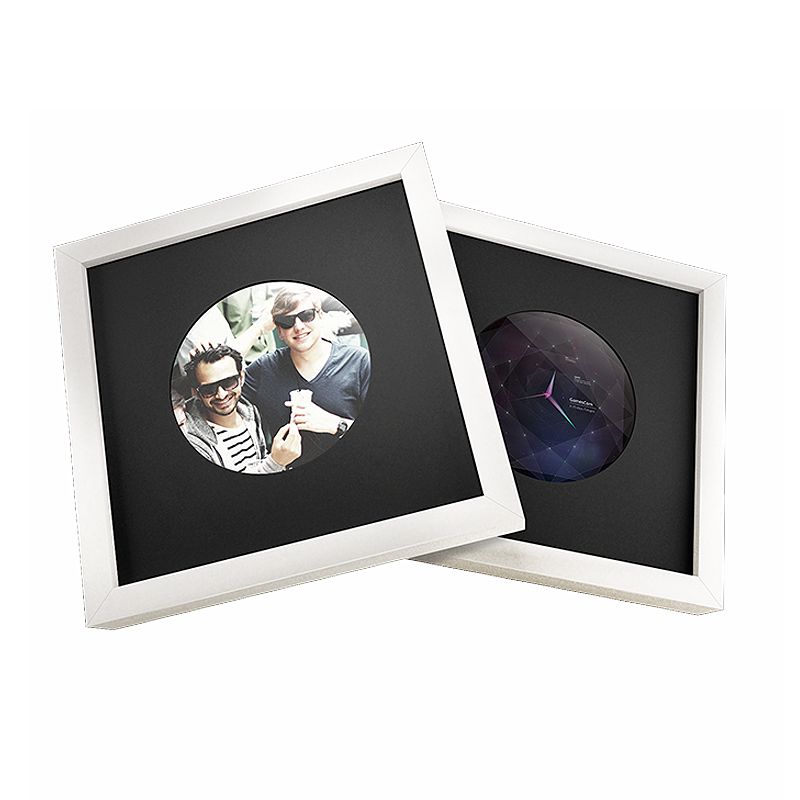 Single-serving application
The Boxx is based on two main components: the construction itself and an application that runs on the iPad and that can be seen through the circle cut-out in the passe-partout. The application is opened via the browser and can be changed as required.

The first apps
We are constantly working on new applications for the Boxx – some of which we would find useful for ourselves, and others we recommend because of their fun factor. Currently we are working on the apps Cosima and Instagram, which we will be introducing in more detail in our blog soon.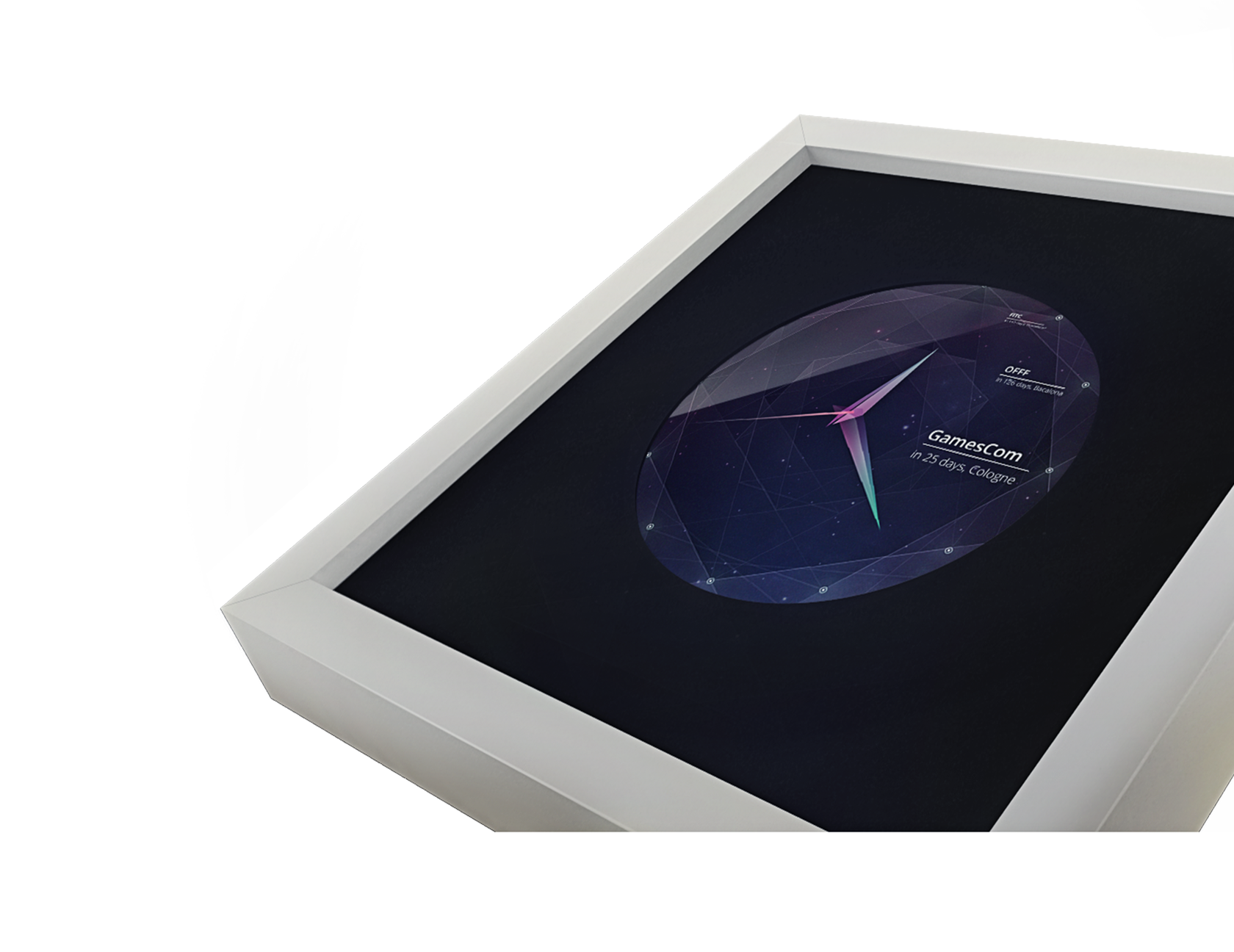 Application design
"Cosima is a clock and a calendar that allows the users to keep an eye on their appointments. The user can choose events and have several countdowns running so the team can maintain an overview of all events and is reminded of upcoming events.
The second app, Instagram, shows a live stream of an Instagram account or a hashtag and transfers messages from the user's mobile phone to the Boxx.
Cosima style frames
In the design of Cosima we were inspired by the limitless cosmos, which acts as a metaphor for 'endless time'. As well as the futuristic look, the design elements also include constellations and galaxies.