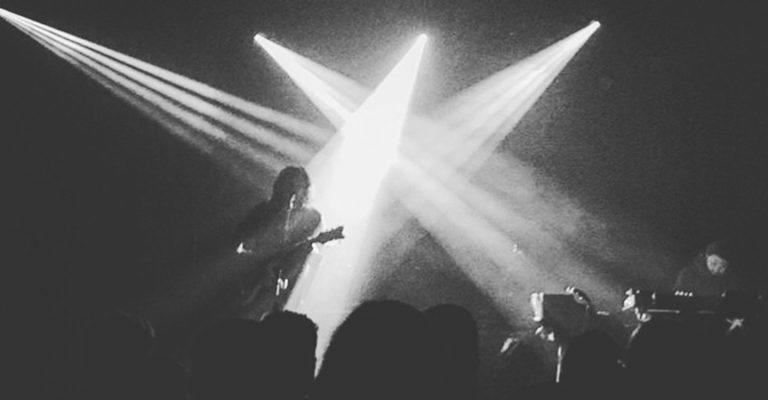 Claudia on 12/27/2017
DMDRN Mixtape #15 by Tobi - Best of 2017
There it is: The last DMDRN mixtape for this year. But no reason to be sad, on Tobi's best-of-2017 mix every song is a real blast. 2018 needs to dress warmly. ;)
Tobi (project management) tells us in his own words why has chosen these compilation:
Another year is over. It's mostly the time to look back for a moment, to look at the whole transformation, the shizzle, the ups and downs, the getting ahead and progressing for a moment from afar. It helps me to drink a coffee and listen to the playlist of the great new songs of the past year. And how great was 2017! Who does not listen to each song of this list one after the other... yes, then I miss the words. Starting with the lines "Bedding Taylor Swift every night inside the Oculus Rift" by the wonderful Father John Misty, to the brilliant comeback of LCD Soundsystem ... how much better could a playlist end in a digital world than with the words "You could be anywhere ... On the black screen ".

In between is everything that made me work in 2017 or stopped me: A new Fever Ray, new crazy ointments from War on Drugs, The National, Wolf Parade and a lot of 80s reminiscences. A difficult decision was to separate the artwork from the artist and leave Brand New on the list. As gloomy as "Can not get it out" becomes in the context of #metoo, but it is so important not to hide this as part of the year. But to remember that many things have to get better. And that's not a bad idea to start a new year. Or even get up in the morning and work in a good mood. So stop with the great Propagandhi and think, "The colossal waste of energy. Talent on the talented. Freedom upon the free. Wasted on you ... and me."
Listen to more DMDRN mixtapes on Spotify!